Is a Muslim Group Preparing to Patrol Streets in Minneapolis?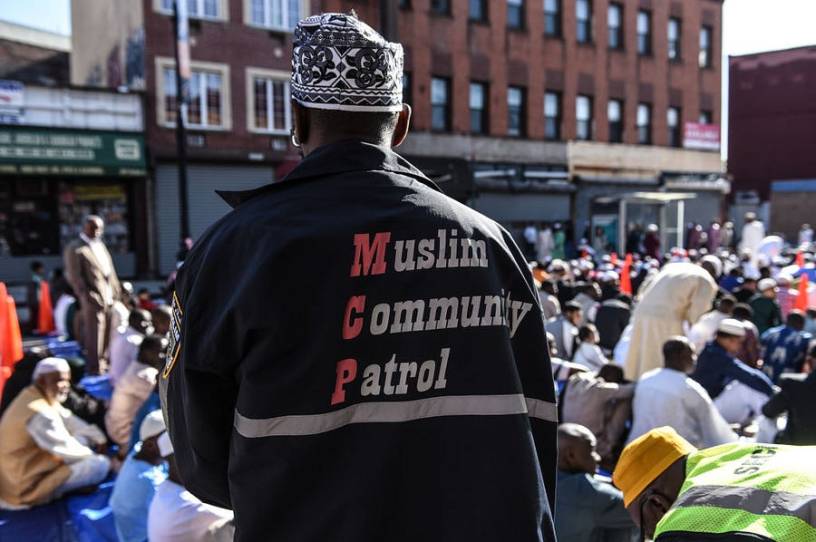 An article published by the Washington Sentinel claimed that "A Muslim group in Minneapolis said that it intends to begin patrolling the streets with a dangerous, violent Sharia patrol force once the city eliminates its police department." The Sentinel is an online publication that claims to "provide a balanced view of the news," but recent articles perpetuate misinformation about Black Lives Matters' fundraising and describe right-wing candidate Laura Loomer dropping a "truth bomb." As evidence for the claim in Minneapolis, the Sentinel quotes from right-wing website FrontPageMag:
Muslim leader Siraj Wahhaj explained what that meant: "The mosques need protection and the MCP [Muslim Community Patrol] cars can help stop people who were not following the rules and regulations of the sharia, doing what they're not supposed to be doing, but still doing it." According to a Muslim involved with the MCP, this would involve stopping "Muslim women being out after dark, Muslim men hanging out in the corners doing dope, Muslims drinking liquor," and enforcing, "basically, the fundamentals of the Sharia."

If such a community patrol is launched in Minneapolis, it is likely to focus on the same things, but not do anything about the fact that the 5th Congressional District in Minneapolis, Rep. Ilhan Omar's district, is the jihad terror recruitment capital of the United States. Stopping young Muslims from engaging in jihad activity is unlikely to be a high priority for a group that is dedicated to enforcing Sharia, since Sharia calls upon Muslims to wage war against and subjugate unbelievers.
That quote comes after the following sentence: "Now Muslims in Minneapolis are letting the cat out of the bag that they intend to loose these roving bands of gangsters once the city's police are gone."
You're out of free articles
Create an account to unlock 1 more articles