Is Biden's Southern Border Plan Working?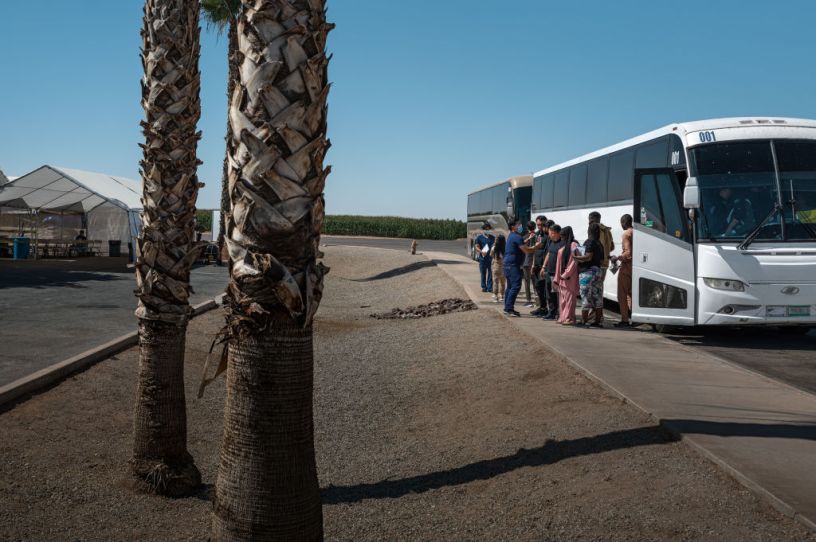 Migrants board a bus for physical examination at the U.S.-Mexico border on June 6, 2023 in Yuma, Arizona. Fewer migrants arrived at the border after Title 42 expired. (Photo by Qian Weizhong/VCG via Getty Images)
When Title 42—a Trump-era public health regulation that allowed authorities to summarily dismiss asylum-seekers at the border—expired last month, some worried that the number of people attempting to enter the United States through the southern border would surge.
A Department of Homeland Security (DHS) statement released earlier this month claims these concerns haven't materialized. The number of "encounters" at the border—which includes apprehensions by Border Patrol and those declared inadmissible at regular ports of entry—declined in the four weeks after Title 42 was revoked on May 11.
The Biden administration is breathing a sigh of relief, declaring that its policy is working. But the precise cause for declining encounters is up for debate.
Border crossings post-Title 42.