The Expiration of Title 42
Happy Monday! Justice is a dish best served fried: The two fishermen who were caught last year stuffing walleye with lead in an effort to win an Ohio fishing tournament have been sentenced to 10 days in jail—and required to forfeit their $100,000 fishing boat.
Quick Hits: Today's Top Stories
No Title 42 Tidal Wave—Yet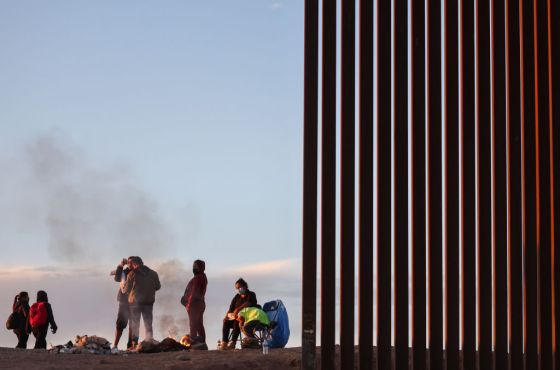 Title 42 expired at midnight Thursday, and the Biden administration heaved a very—very, very—cautious sigh of relief over the weekend as the widely expected tidal wave of migrants failed to materialize at the southern border. So far.
Numbers did swell to record levels earlier in the week, with 11,000 migrants apprehended Tuesday and again Wednesday. But while it's far too early for the administration to declare victory, the wave ebbed after Title 42's expiration—about 6,200 were apprehended Friday—rather than gathering strength as the administration had feared. "Over the past two days, the United States Border Patrol has seen an approximately 50 percent drop in the number of people encountered at our southern border," Homeland Security Secretary Alejandro Mayorkas told ABC News on Sunday.
A pandemic-era policy ostensibly intended to slow the spread of COVID-19, Title 42 allowed border officials to quickly expel most migrants without letting them apply for asylum—and without formal deportation proceedings. Border officials used it nearly 3 million times. But many of these were repeat crossers, as the lack of criminal consequences associated with Title 42 expulsions incentivized migrants to try their luck repeatedly—and some were eventually able to elude border officials. The number of known "gotaways" grew from around 12,500 a month in 2019 to more than 50,000 in 2022. Republicans largely approved of Title 42 and wanted the Biden administration to keep it in place, but legal battles over its fate fizzled when the national COVID-19 public health emergency—which provided the authority for Title 42 in the first place—expired.