Is Voter Registration in Los Angeles County at 112 Percent?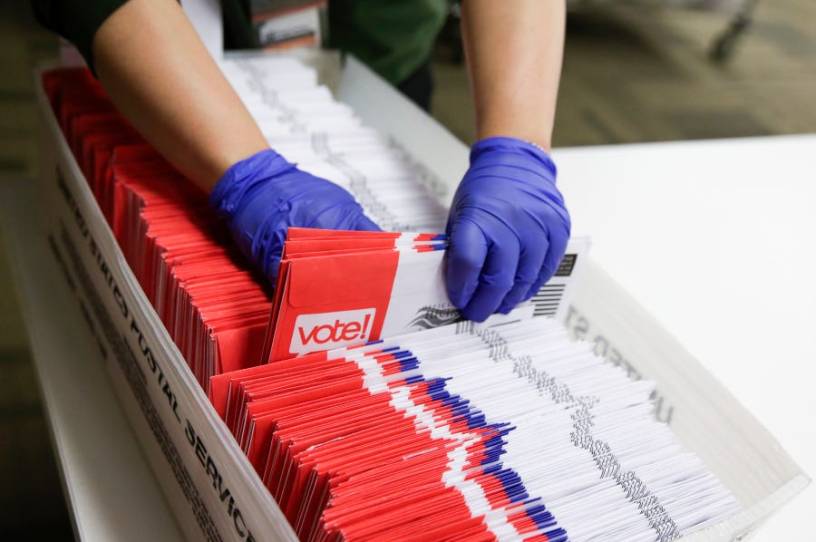 During a press briefing on Thursday, White House press secretary Kayleigh McEnany claimed that "somehow in L.A. County 112 percent of Los Angeles County is registered to vote." The Washington Post disputed this claim, titling a video of the remark, "McEnany falsely says voter registration rate in Los Angeles County is 112 percent."
McEnany also made the claim at several points throughout the week, first in a viral tweet and then during a Fox News interview Thursday, in which she stated: "In L.A. County you have 112 percent of the population registered—ask yourself how that happens—and 112 percent of the population gets a ballot. Well that leaves 12 percent subject to fraud—at least 12 percent."
The basis for McEnany's claims is a 2017 lawsuit brought by activism group Judicial Watch, which stated that Los Angeles County and 10 other counties in California had more registered voters than eligible adults. Contrary to what the Washington Post headline stated, Los Angeles County did have more registered voters than eligible adults. However, McEnany's presentation of this fact isn't completely accurate either: Rather than evidence of mass voter fraud, the 112 percent statistic is due to counting both active and inactive registered voters.