It's Constitutionally Impossible and Legally Imprudent to Ban Porn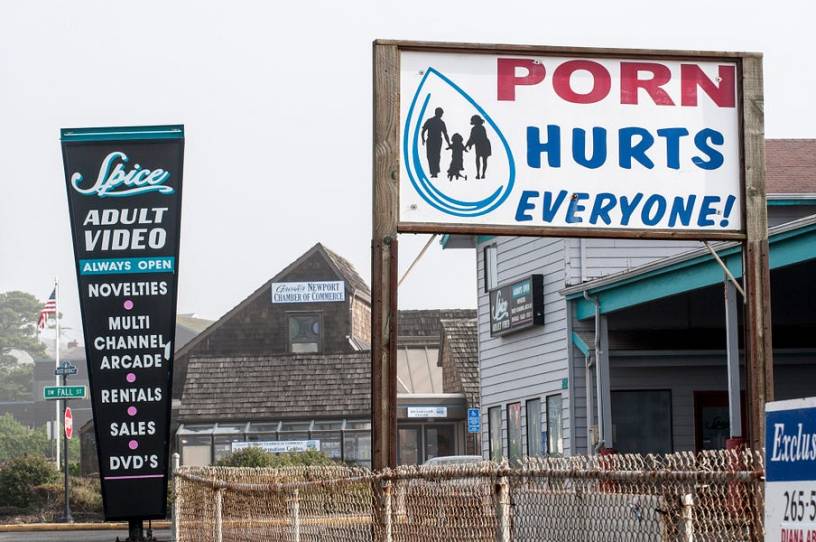 The Great Conservative Porn War rages on. If you're unfamiliar with this new front in the ongoing civil strife between nationalist/populist conservatives and libertarian conservatives, let me bring you up to speed on the latest developments. In December, four Republican congressmen—Jim Banks of Indiana, Mark Meadows of North Carolina, Vicky Hartzler of Missouri, and Brian Babin of Texas—wrote a letter to Attorney General William Barr requesting that the Department of Justice take action against "obscene pornography." 
My friend and former National Review colleague Alexandra DeSanctis obtained an exclusive copy, she wrote and tweeted about it, and the porn war was on. Rather than summarize the back-and-forth, I'll refer you to an excellent explainer by another friend, Vox's Jane Coaston.* Here's a key excerpt:
Terry Schilling, executive director of the American Principles Project, a conservative think tank, argued in October in the Catholic magazine First Things that efforts to regulate pornography are part of a broader phenomenon. "In our time, a new conservatism is being born — one less interested in managing our nation's decline than in using political power to promote virtue, public morality, and the common good," he wrote. "Conservatives need to overcome their fear of governing the nation that elected them."

In doing so, social conservatives are facing opposition from libertarians as well as fellow conservatives. They argue that efforts to ban or otherwise tighten regulations on pornography is the kind of overreach they have long stood against.