Manchin's Moment for a No Labels Relabel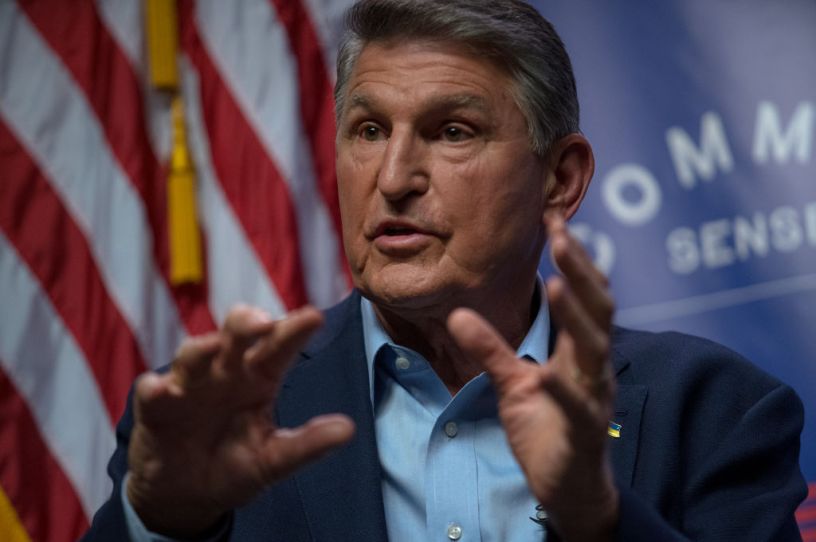 Sen. Joe Manchin co-headlines the "Common Sense" town hall, an event sponsored by the bipartisan group No Labels on Monday evening, July 17, 2023 at St. Anselm College in Manchester, New Hampshire. (Photo by John Tully/Washington Post/Getty Images)
Sen. Joe Manchin's newly announced retirement has made life a lot simpler for both parties' 2024 Senate map.
He was always unlikely to win reelection as a Democrat in West Virginia where. Especially if Donald Trump is again the Republican presidential nominee, Manchin's party will lose at the top of the ticket by 40 points or more.
Manchin narrowly defied the odds in 2018, the best Democratic midterm year in generations, against a weak Republican challenger. But with the state's popular Republican governor cruising to his party's Senate nomination, Manchin's chances were basically nil.
With him out of the race, Democrats will have no obligation to expend resources or annoy progressives—who hate Manchin with the heat of 10,000 coal-fired power plants—to make a show of trying to protect the seat.
You're out of free articles
Create an account to unlock 1 more articles