Marjorie Greene Is Already Causing Problems for the GOP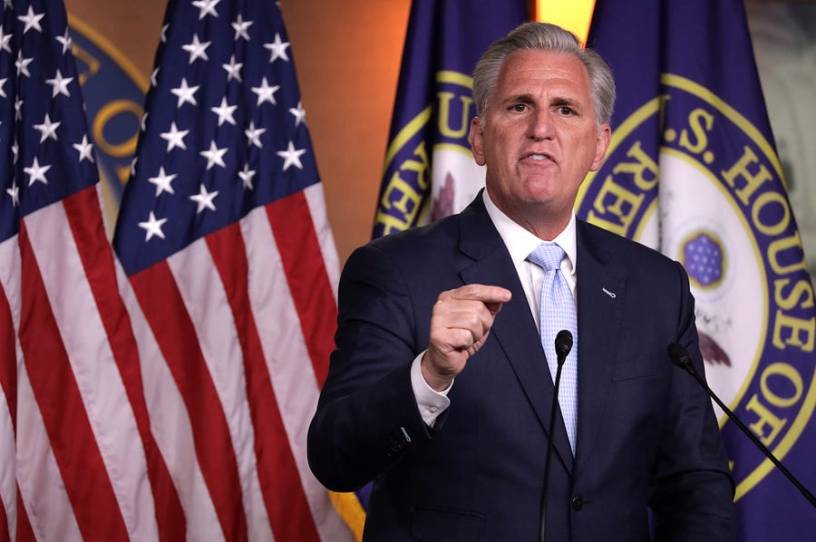 For more than a decade, Republican congressional leaders awkwardly attempted to distance themselves from Steve King, the nine-term congressman from Iowa who associated himself with several high-profile white nationalists, seemingly compared Mexican immigrants to "dirt," and insinuated that non-Western civilizations haven't made any significant "contributions" to society. After years of condemnations and sidestepping, the GOP finally cut bait in 2020, funneling hundreds of thousands of dollars to King's primary challenger, Randy Feenstra, who unseated the 18-year incumbent on June 2. The party breathed a collective sigh of relief.
Seventy days later, the GOP nominated someone who, according to one top House Republican aide, is ten times worse than King—"at a minimum."
Marjorie Taylor Greene—owner of a construction company in Alpharetta, Georgia—defeated Dr. John Cowan in the Republican primary runoff for Georgia's 14th Congressional District on Tuesday, 57 percent to 43 percent. And in a district Donald Trump won by 53 points in 2016, Greene is well on her way to Congress.
As was the case with King, Republican elected officials will find themselves answering for Greene with regularity. She ascribes to the QAnon conspiracy theory the FBI classifies as a domestic terrorist threat, saying in a video that Q is a "patriot" who is "worth listening to." She referred to the 2018 midterm elections as "an Islamic invasion of our government," and has repeatedly downplayed the existence of racism and played up white identity politics. "Guess what? Slavery is over," she said in one video. "The most mistreated group of people in the United States today are white males."