Imbeciles Amok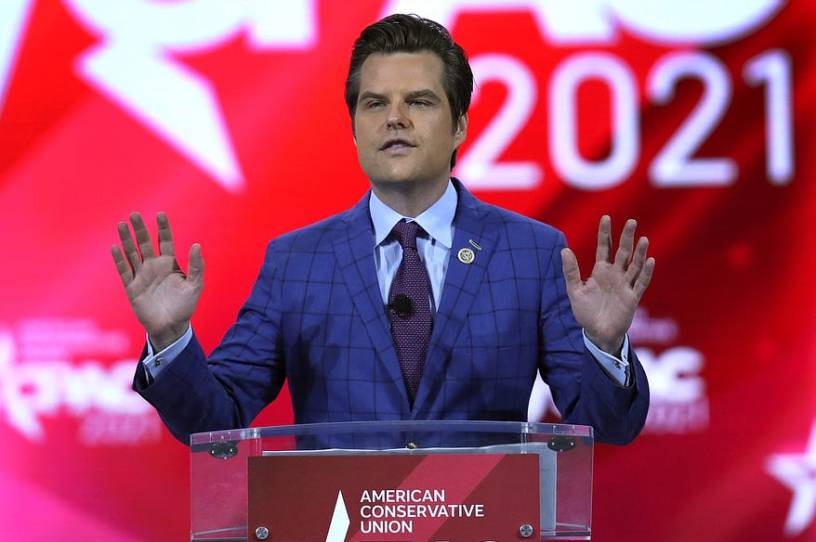 It's no wonder why there's such public delight at Rep. Matt Gaetz (R-Florida) getting cut to ribbons like a manatee in a speedboat propeller. The guy has made his career arrogantly trafficking in casual lies and cruel slander, and here he is laid low. 
Not exactly a complicated tale. John Bunyan's warning at the entry to Vanity Fair could be written over Gaetz's congressional photograph: "The heart is deceitful above all things, and desperately wicked." But many are mixing up the very straightforward point of this morality play. As is usually the case in Washington scandals, we hear that it's the hypocrisy that is the real problem. 
Maureen Dowd, who aptly calls Gaetz "the Beavis to Donald Trump's Butt-Head" recounts how Gaetz was among those leading the charge against the wreck that is Hunter Biden despite Gaetz's own allegedly lurid lifestyle. Or how about this twofer? Gaetz, now said to be under investigation for taking a minor across state lines for sex, once taunted the pitifully ambitious Rep. Eric Swalwell (D-California) who was apparently the target of a female Chinese spy, by invoking a former congressman busted for sexting a teen. Sneered Gaetz: "Keeping Eric Swalwell on the Intelligence Committee is like putting Anthony Weiner on the Ethics Committee." Whoops.
Gaetz, who mocked and exploited the failures of others, now demands understanding and forbearance amid an unfolding scandal so seamy, sad, weird, and, well, Floridian, that Carl Hiaasen would have discarded the idea as too wacky for a novel. As Dowd puts it: 'The moment crystallizes Republican hypocrisy. Trump and Gaetz viciously beat up on Hunter Biden, undeterred by their own vices." Certainly, the hypocrisy charge is easy to make. But hypocrisy is not the biggest problem here. The matter is moral imbecility. 
Get every newsletter and all of The Dispatch. Support quality, fact-based journalism.
Get Started
ALREADY HAVE AN ACCOUNT? SIGN IN