Meet the Man Who Thinks He Can Help Lure Black Voters to Trump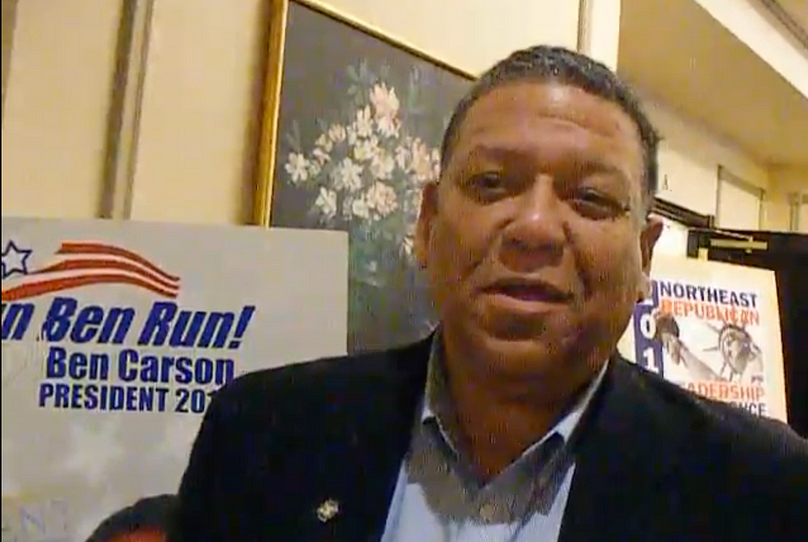 The list of super PACs supporting President Donald Trump in 2020 reads like verbal Sudoku: There's Great America, Make America Great Again, Americans for Greatness, the Committee to Restore America's Greatness, Make America Number 1, and America is Winning Again. So much greatness. 
But one group stands out in both its mission and its fundraising prowess. That group is Black Americans to Re-Elect the President, which has raised nearly $2.8 million since it began accepting contributions in May 2018. According to OpenSecrets.org, Black Americans to Re-Elect the President has raised more more money during the 2020 presidential cycle than any other pro-Trump SuperPAC other than America First Action, Trump's "official" super PAC, which has raised $46 million.
The mastermind behind the group is Vernon Robinson, a pugnacious controversialist and serial fundraiser who once dubbed himself the "Black Jesse Helms." Robinson, 65, a graduate of the Air Force Academy and former officer, has spent years in North Carolina running dozens of (mostly) unsuccessful campaigns for local and national office.
Robinson's most controversial campaign took place in 2006, where the incendiary accusations he leveled against his opponent were similar in tone, if not exactly the same in content, as something ripped from the Trump playbook.