Ohio's Abortion Amendment, Explained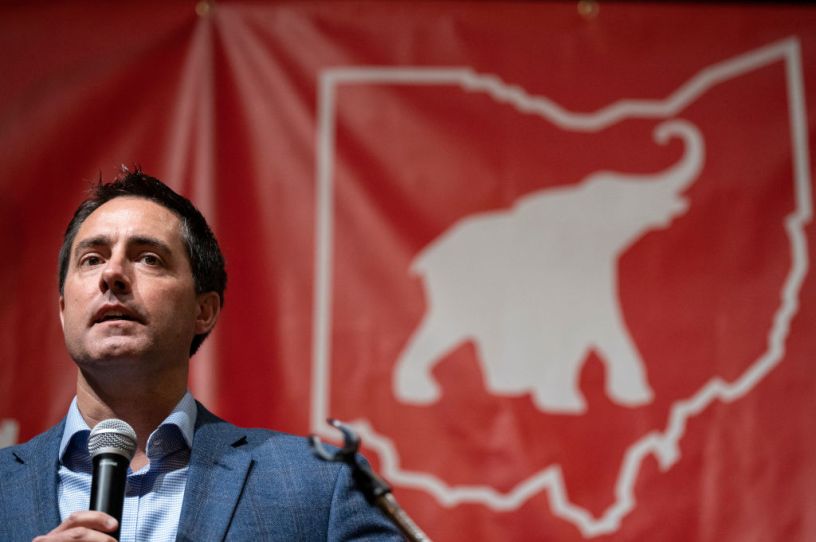 Ohio Secretary of State Frank LaRose at a campaign stop on November 4, 2022 in Moraine, Ohio. (Photo by Drew Angerer/Getty Images)
A proposed amendment to Ohio's constitution, which would guarantee the legality of abortions until fetal viability, has gathered enough signatures to make the ballot in November, Ohio Secretary of State Frank LaRose announced on Tuesday. It's the only confirmed abortion-related referendum at the state level this November, a drop from 2022, when three states approved amendments similar to Ohio's. Additionally, three others rejected pro-life initiatives, including proposed amendments in Kansas and Kentucky that would have clarified that their state constitutions did not grant the right to an abortion.
What would Ohio's abortion amendment codify? And how does it reflect debates happening nationwide?
Ohio's proposed amendment.
The amendment would add a section to Article I of Ohio's constitution to ban lawmakers from interfering with an individual's ability to "make and carry out one's own reproductive decisions" before fetal viability. That's approximately 24 weeks, according to the National Institutes of Health. Abortions are currently legal in Ohio up to 22 weeks, though a more restrictive "heartbeat bill" is currently blocked.