Oklahoma's New Catholic Charter School, Explained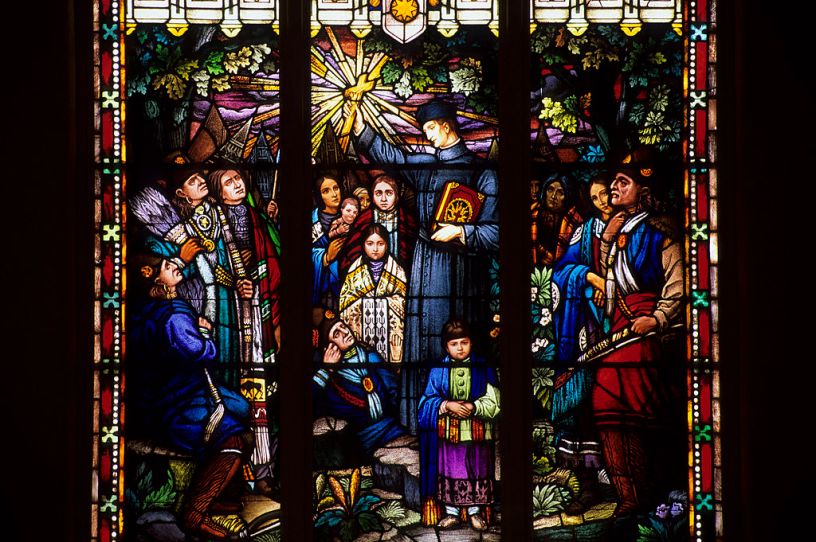 An interior view of a stained glass window of the Catholic Church Immaculate Conception in Pawhuska, Oklahoma. (Photo by Wolfgang Kaehler/LightRocket via Getty Images)
The American Civil Liberties Union filed a lawsuit last week on behalf of Oklahoma public school parents, supporters of public education, and Christian advocates for religious freedom to stop the establishment of the nation's first religious charter school.
St. Isidore of Seville Catholic Virtual School—set to open in 2024—would use public tax dollars to fund a Catholic education for Oklahoma students.
Why is the school opening?
The Oklahoma Statewide Virtual Charter School Board approved the creation of St. Isidore in a 3-2 vote in June after initially rejecting it in April. The online school will teach students "the best of the Catholic intellectual tradition," according to its website, but is open to accepting prospective students of any faith.