Promising Signs From the NATO Summit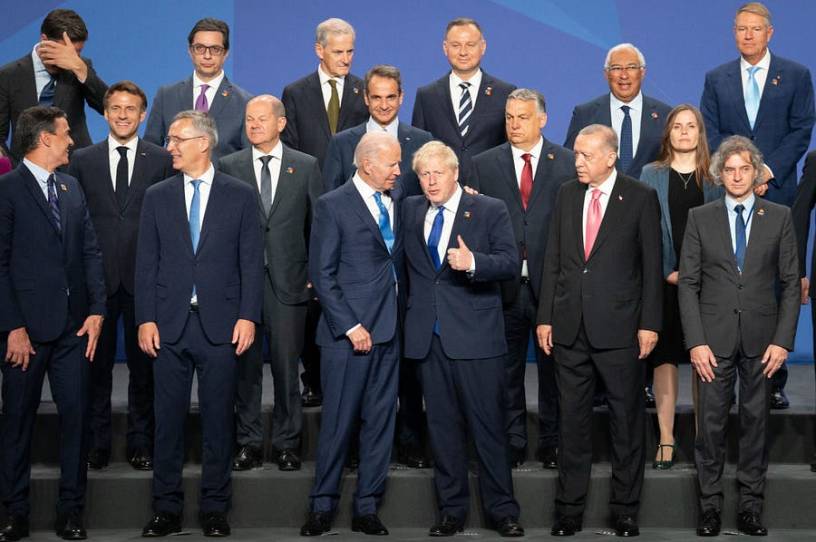 Just a few years ago, French President Emmanuel Macron called NATO "brain dead" and U.S. President Donald Trump said NATO was "obsolete." Today, the alliance is more relevant than any time since the end of the Cold War. At last week's NATO summit in Madrid, the alliance issued a formal Strategic Concept that is striking for its coherence and focus.
While there is much to be done to make that Strategic Concept a reality materially and operationally, the fact that 30 member states agreed that "the Euro-Atlantic area is not at peace," that "the Russian Federation is the most significant and direct threat to Allies' security and to peace and stability," and that one "cannot discount the possibility of an attack [by Russia] against Allies' sovereignty and territorial integrity" is light years away from what would have been agreed to by Paris, Berlin, and Rome just a year ago. Nothing like a large-scale military invasion in the neighborhood to concentrate the alliance's mind.
The intent is to greatly expand the alliance's conventional military capabilities and, in turn, its ability to deter further Russian aggression. Adding Sweden and Finland, with modern and capable militaries, to the fold is important, in addition to setting a goal of having 300,000 rapid-reaction forces on hand to deploy when needed. Already the Biden administration has committed to stationing permanently an Army corps headquarters forward command post in Poland, with a support battalion, and retaining an Army rotational armor and air-combat brigades. The Army will also rotate a combat brigade team in Romania. For the Baltics, the Pentagon will be increasing its rotational armor, aviation, air defense and special operation forces. The Air Force will be forward stationing two squadrons of stealthy F-35s in the United Kingdom. In Germany, the Army will be adding air defense units and support elements, while also deploying a short-range defense battery in Italy. And, finally, the Navy wants to expand the number of destroyers stationed at the Spanish naval base at Rota by two.
Not that the alliance has been simply sitting on its hands since the first Russian invasion of Ukraine in 2014. Key alliance powers, including the U.K., France and Germany, along with the U.S., rotated "tripwire" forces in each of the Baltic states. NATO established new operational and logistic commands, put forward new initiatives in cyber warfare, pushed deployments into Southeast Europe and the Black Sea, and tripled the size of its high-readiness, Joint Force to some 40,000 troops.