'Reliving Some of Our Parents' Nightmares'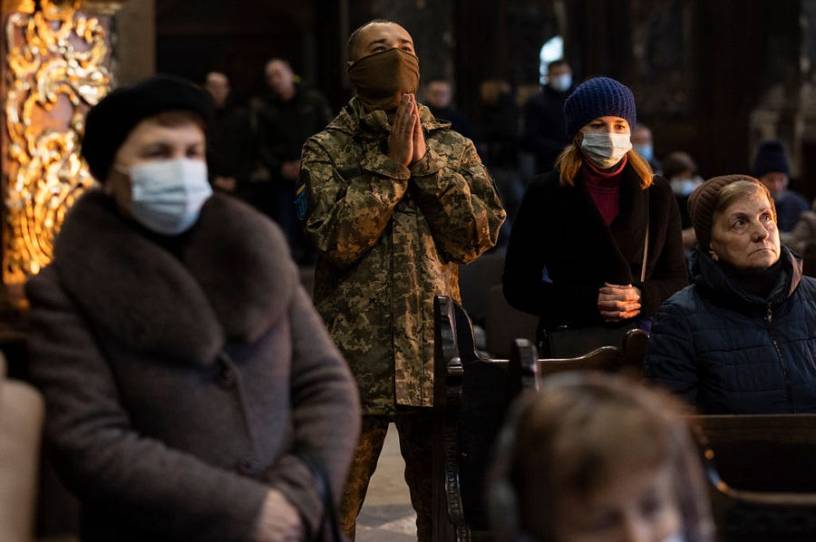 Last Wednesday, Father Oleh Kindiy rose to start his day at 6 a.m. Lately it's been just warm enough that the snow has melted in the streets, and he's taken to biking 10 minutes down the road to the parish church. He would spend the next few hours this day listening to confessions, then holding a service to pray for the deceased. Then, he had a bus to catch, though not for himself.
For the last 10 years, Kindiy has served as a parish priest in the Ukrainian Catholic Church in the large western city of Lviv. He also teaches philosophy at Lviv's Ukrainian Catholic University.
It had already been a long day by the time Kindiy spoke to The Dispatch last week, nearing midnight. But long days have been normal since Russia invaded.
"The very first day of the invasion, the sirens were already going off even in our city," Kindiy said. "People were panicked and they would run—one of the first places they would run was church."