Republicans Should Be Playing Offense on Economic Relief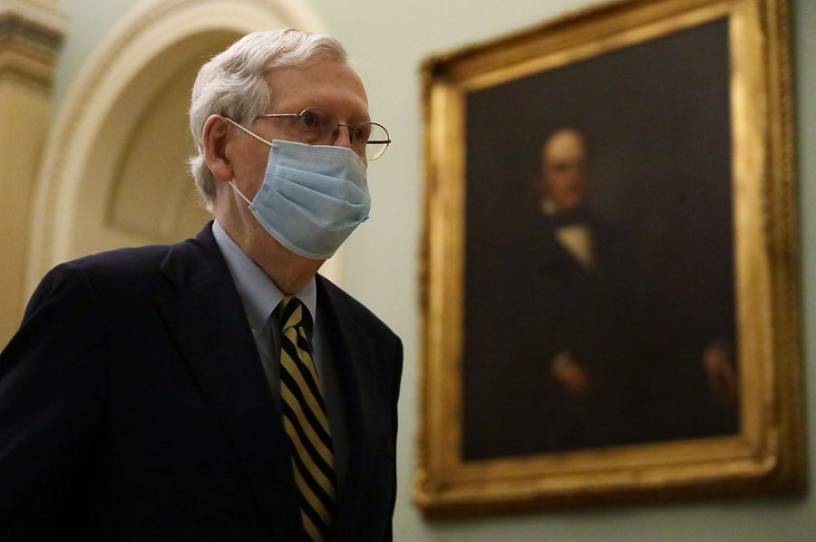 For at least seven more months, Republicans hold the White House and a majority in the Senate. So it's unclear why the next phase of the coronavirus response is being led by Democrats, in what feels like a political void. 
Last week, the Democratic-led House passed the HEROES Act, a $3 trillion economic relief package. The bill largely doubles down on the CARES Act (bless the staffers coming up with these acronyms), including extending the $600 supplementary unemployment payments through the end of 2021 (current provisions expire in July), another round of stimulus checks, an expansion of the paid-leave provisions in eligibility and duration, and nearly $1 trillion to state and local governments, among numerous other provisions.
Republicans roundly dismissed the bill. Mitch McConnell called it a "seasonal catalog of left-wing oddities" and a "totally unserious effort" to address COVID-19. Larry Kudlow, director of the National Economic Council, told reporters that "We've kind of paused as far as formal negotiations go. … Let's have a look at what the latest round produces, give it a month or so to evaluate that." President Trump promised to veto the bill, although it's unlikely to be taken up in the Senate.
To be sure, the bill is highly problematic. We need nimbleness and adaptation to fight an evolving virus, and doubling down on the same set of policies throughout the end of 2021 may make it harder to come out of our economic coma. The expanded unemployment insurance provisions are likely to exacerbate our unemployment crisis unless changes are made to the distribution of the payments. The stimulus checks provide short term relief but fail to make up for lost jobs. There's a tradeoff for dollars spent, and new needs have emerged as the virus curve has steadied and states have begun reopening.