Team Biden Tries to Thread the Needle on the Iran Nuclear Deal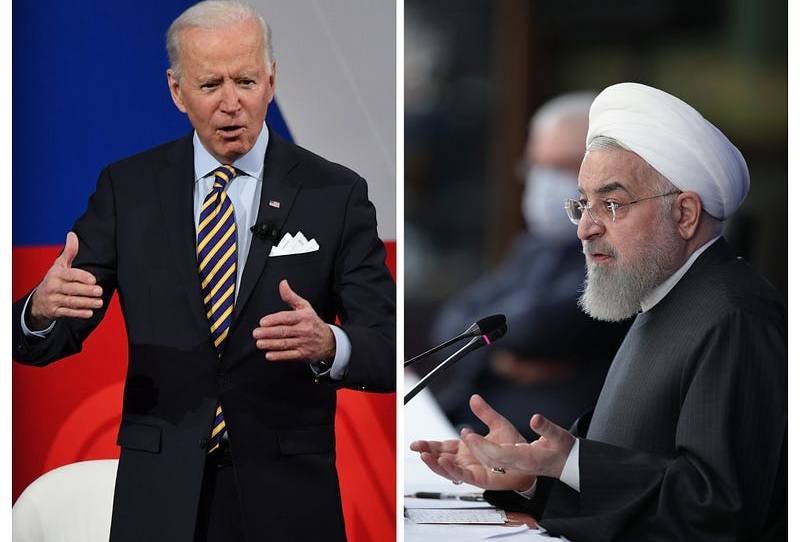 After only a month in office, it's far too early to draw broad conclusions about President Joe Biden's approach to Iran. But one thing is clear: The Iran deal will be at the center of the political and policy debates over the months, and probably years, to come. 
On Thursday evening, Biden ordered retaliatory strikes on Iran-connected facilities in Syria. A statement from the Pentagon press secretary described the action: "At President Biden's direction, U.S. military forces earlier this evening conducted airstrikes against infrastructure utilized by Iranian-backed militants in Syria. These strikes were authorized in response to recent attacks against American and Coalition personnel in Iraq, and to ongoing threats to those personnel." 
We'll learn much more about the strikes and the reasoning that led to them in the coming days. But for now, they don't fundamentally alter the analysis of Biden's broad approach to Iran and his attempt to thread the needle on the Iran deal.
Threading the needle is the correct metaphor for the Biden team's efforts to return to the Obama-era Joint Comprehensive Plan of Action on Iran's nuclear program, and it is unlikely that will be accomplished without pretty much caving to the Iranians (however much the Biden administration might try to dress that up). If and when the administration moves to lift sanctions, expect it to be spun as the higher realism necessary to stop the Iranians from producing enough fissile material for a weapon. Biden's people will undoubtedly stress the amount of progress Iran made toward that goal after Donald Trump withdrew from the deal.