Thanks to The Dispatch, I Have My Dream Job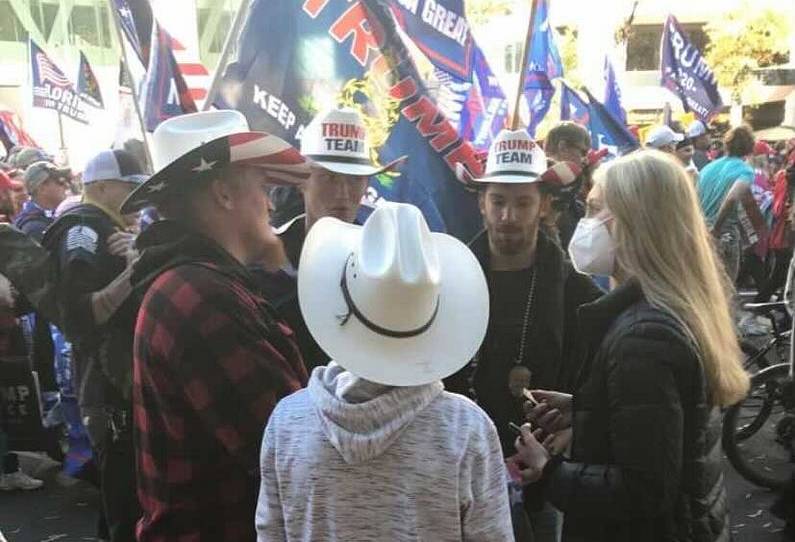 One year ago, when I was wrapping up my last semester at the University of Virginia, I was unsure where I'd end up after graduation. After years writing for my college paper and interning in D.C., I thought to myself: Dipping my toes into journalism during a presidential election cycle sounds like it could be a fun experience for a newly minted college graduate, right?
Little did I know that just a few months later, I would be reporting alongside my colleague Andrew Egger at the "Save America March," where I would interview pro-Trump extremists in the middle of a pandemic about their experience storming the United States Capitol as tear gas canisters exploded left and right. 
It sounds like something out of a dystopian novel—and that's what it felt like, too. And while it was a discouraging day for our country, it was the kind of invaluable reporting experience that I'm getting on a daily basis at The Dispatch. And there's so much more ahead of me.
My time reporting for The Dispatch has helped me gain invaluable experience as I launch my journalism career. Over the last seven months, I've had the opportunity to cover the Million MAGA March, tossup Senate races, the Kenosha riots, and the GOP's conspiratorial trajectory. I've helped contribute to Sarah Isgur's newsletter, The Sweep, and have even made an appearance on the Dispatch Podcast. I've tried my hand at financial reporting and was lucky enough to have one of my articles quoted in the editorial pages of the New York Times.