The FTC's Latest Amazon Complaint, Explained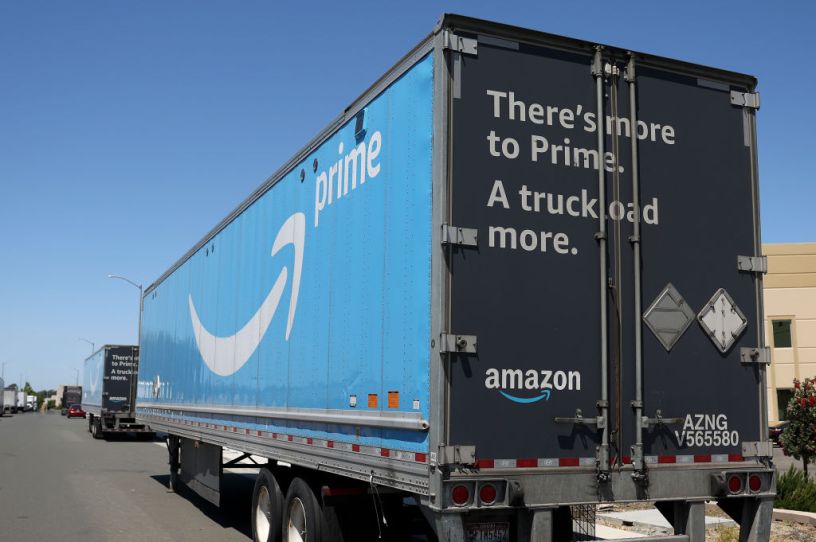 An Amazon delivery truck on June 21, 2023, in Richmond, California. (Photo by Justin Sullivan/Getty Images)
The Federal Trade Commission (FTC) sued Amazon in federal court last week, accusing the e-commerce giant of unfairly funneling unsuspecting consumers to join its Prime membership service and making it onerous to cancel their subscriptions.
It's the latest in a series of complaints the agency has lodged against the company.
What 'manipulative tactics' does the FTC allege?
The FTC's 87-page complaint argues Amazon intentionally designed its website's checkout page to push customers into subscribing for Prime when making a purchase, often without their awareness. The complaint also says that the company engineered a maze-like experience for consumers trying to cancel their Prime subscription.