The GOP's Costly Incompetence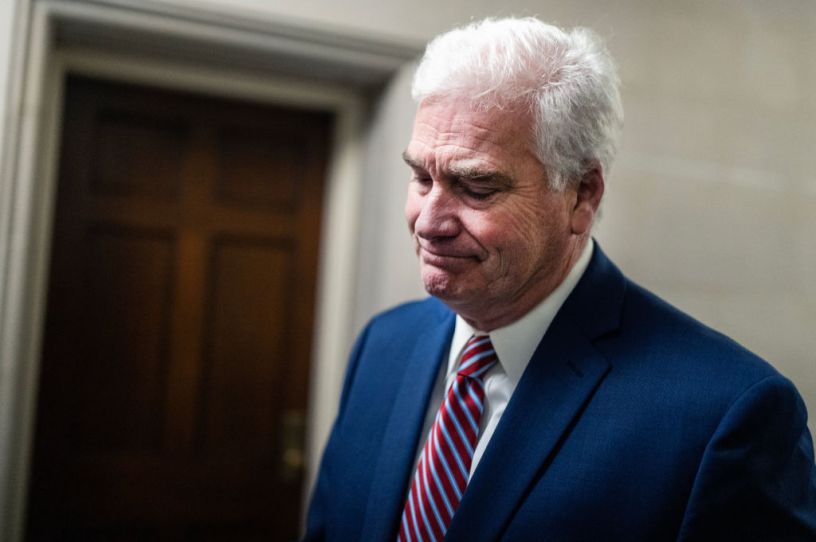 House Majority Whip Tom Emmer arrives to a House Republican Conference speaker election meeting in Longworth Building on Tuesday, October 24, 2023. (Tom Williams/CQ-Roll Call/Getty Images)
Israeli diplomat Abba Eban famously said that the Palestinians "never miss an opportunity to miss an opportunity." Watching events in the Middle East over the last two weeks, that quote might seem newly relevant.
But it seems even more fitting for the House GOP.
At a time of international and domestic turmoil, with an unpopular incumbent Democratic president languishing in the polls, and the Republican presidential primary dominated by a many times-indicted election denier, it doesn't take a Solon to realize it would be a good idea for the Republican House majority to strike a collective pose of reassuring competence.
On Tuesday, Majority Whip Tom Emmer of Minnesota, the No. 3 ranking Republican in the House, won a secret ballot election to become the party's speaker nominee, only to withdraw his bid just four hours later. The conference regrouped and late in the evening nominated Rep. Mike Johnson, the conference vice chair. This came after weeks of turmoil launched by Rep. Matt Gaetz and seven Republican colleagues who voted to oust Speaker Kevin McCarthy out of spite. In the aftermath, Majority Leader Rep. Steve Scalise beat Gaetz's preferred candidate, Ohio Rep. Jim Jordan, in a Republican election to replace McCarthy. But Jordan's allies refused to back Scalise, who quickly withdrew his name from the race. Then, after three rounds of voting on the floor of the House, Jordan failed to win the election and withdrew.
You're out of free articles
Create an account to unlock 1 more articles