The Great Chicken Sandwich (Meal) Wars, Settled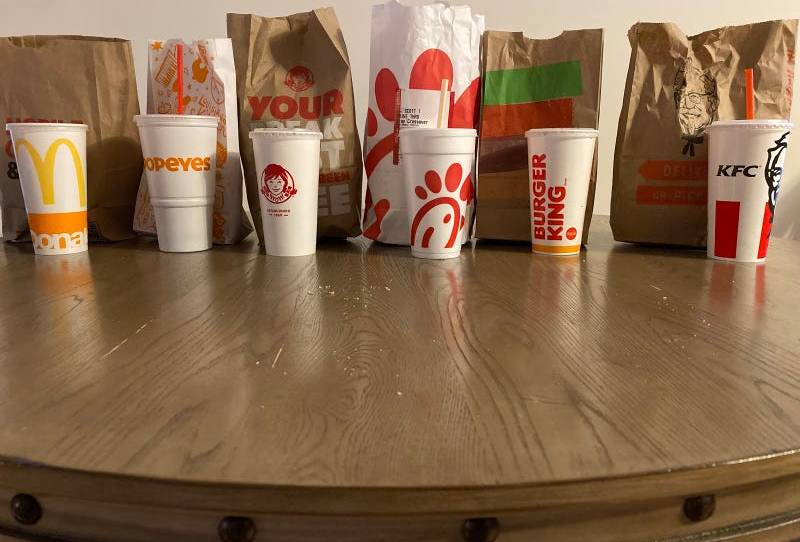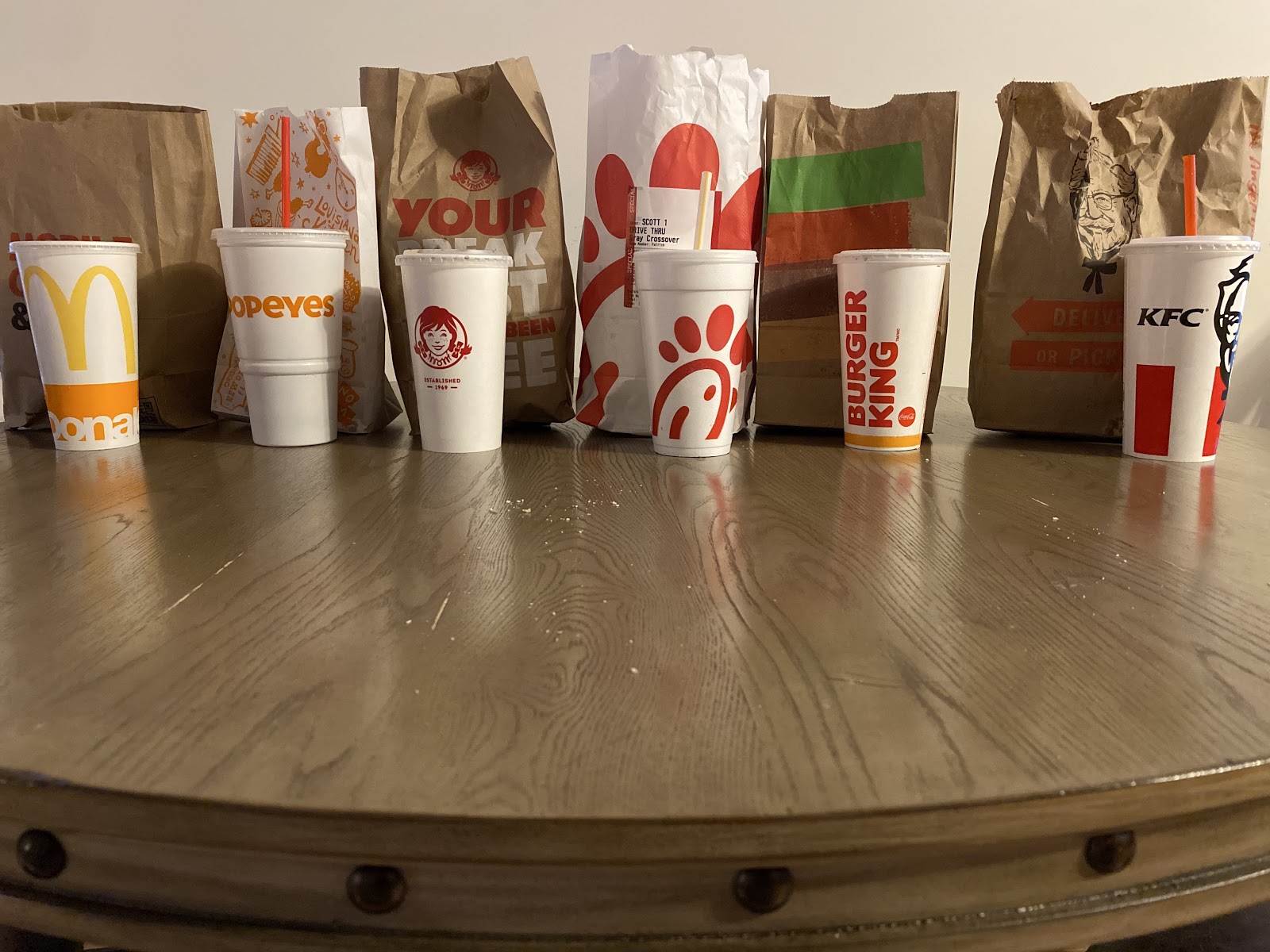 As we drove through Warrenton, Virginia (population 9,913), it struck me and my husband, Scott, at the same time. In a quarter mile stretch of road, there was every major chain that has come to define the American fast-food landscape. We were hungry. We didn't want to get COVID-19. I had forgotten the frozen pizzas in our rush to get out the door. And neither of us had tried the famous Popeyes' Chicken Sandwich that had sold out across the country in 2019. We set our minds to our new mission. 
First, we devised rules:
At every venue, we would order a "meal" with fries and a drink.