The Iran Nuclear Deal Isn't Dead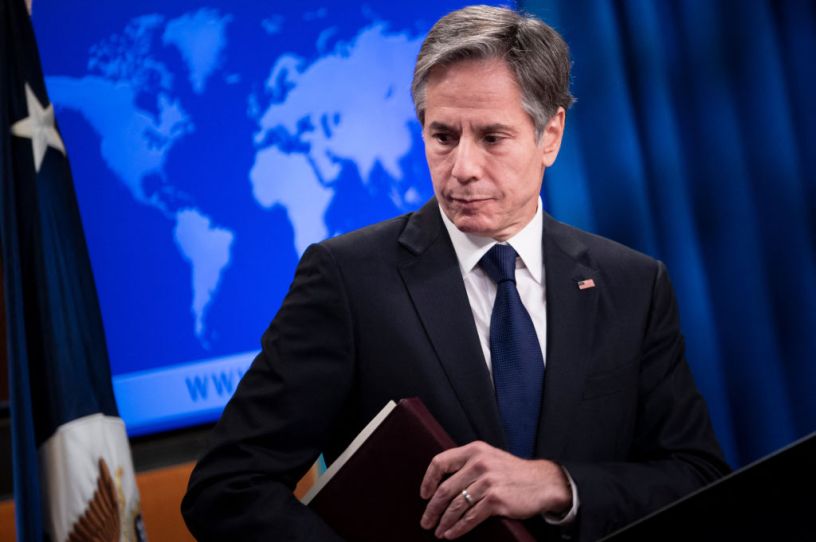 Secretary of State Antony Blinken. (Photo by Brendan Smialowski/AFP/Getty Images)
In one of the most cherished scenes of that 1980s classic, The Princess Bride, Billy Crystal's "Miracle Max" scolds Mandy Patinkin's Inigo Montoya for prematurely declaring that the "Man in Black" is dead.
"It just so happens that your friend here is only mostly dead," Miracle Max explains. "There's a big difference between mostly dead and all dead. Mostly dead is slightly alive."
Such appears to be the case with the 2015 Iran nuclear deal, formally known as the Joint Comprehensive Plan of Action (JCPOA). In early November, a video caught President Joe Biden telling someone at a campaign rope line that the JCPOA was dead. Administration officials spent months leading journalists to the same conclusion, claiming their focus was on holding Tehran accountable for supplying Russia with armed drones to terrorize Ukraine and for its brutal repression of Iranian women.
But it turns out that the JCPOA is only mostly dead—with Biden's State Department doing all it can to keep it partly alive. Last Friday night, the administration officially notified Congress that it would renew a six-month suspension of U.S. sanctions targeting Russian, Chinese, and other foreign support to Iran's nuclear program. Suspending those sanctions is a key requirement of the JCPOA. The message: Biden is ready to restore a nuclear deal as soon as Ayatollah Ali Khamenei says yes—even if that deal benefits Russia and China while helping them deepen their strategic relationship with Iran.