The Mysterious Battle of Belgorod, Explained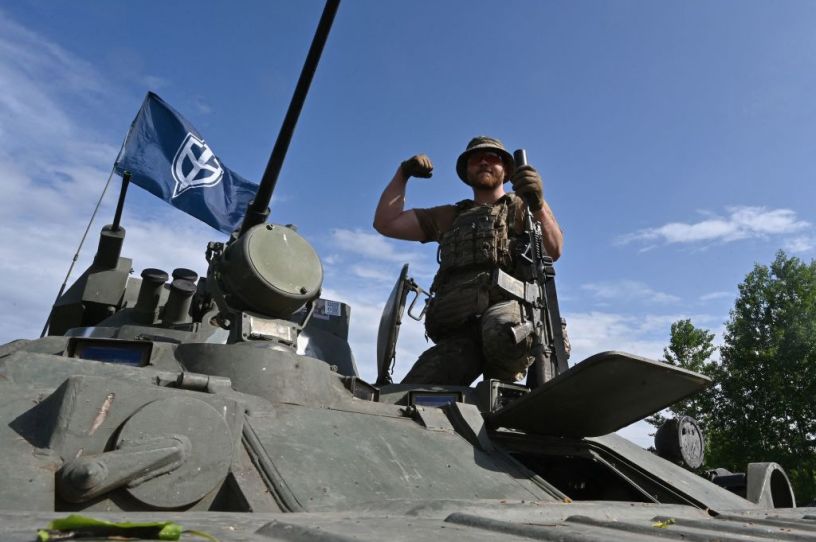 A fighter of the Russian Volunteer Corps poses on a seized armoured personnel carrier in northern Ukraine. (Photo by SERGEY BOBOK/AFP via Getty Images)
Russia's war of aggression against Ukraine took a surprising turn this week—into Russia. Even more shocking: The offensive looks to have been executed by Russian nationals allied with Ukrainian forces attempting to sow panic within Russia.
It may be working.
"We are in such a condition that we could f—ing lose Russia—that is the main problem," Wagner Group commander Yevgeny Prigozhin said in an interview Tuesday. "This divide can end as in 1917 with a revolution."
The day prior, the militants moved from Ukraine into the southwestern region of Belgorod. By Wednesday, drone strikes, artillery, and mortar fire had left one person dead and eight injured, Russian officials said. Electrical substations and a Federal Security Service building were also hit.