The Palmer Effect Lives on a Century Later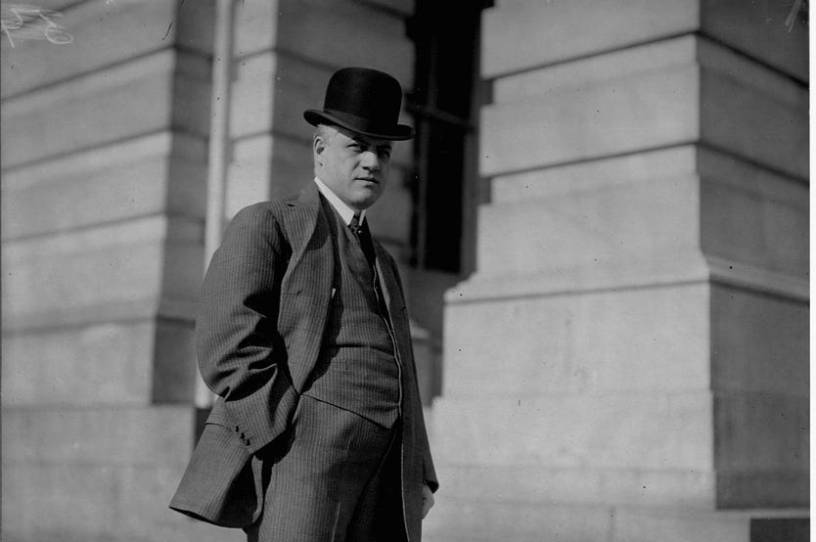 Mitchell Palmer would be worth knowing about even if his role in America's past wasn't so relevant to our present. Political history seldom affords us such a rank villain, and it is always the right time to remember the cautionary tale of a sanctimonious prig who becomes a thug with a badge.
Palmer hailed from Luzerne County, Pa., a place that in his lifetime (1872-1936) went from Quaker backcountry settled by families like his own to an industrial powerhouse thronged by immigrants from eastern and southern Europe. After Swarthmore and law school, Palmer climbed the ladder in the local Democratic Party, which was growing in power thanks to the immigrant boom. When he won a seat in Congress in 1908, Palmer was one of four Democrats in the Pennsylvania delegation. When he left the House six years later, he was one of 11.
Palmer was very much the Josh Hawley or Alexandria Ocasio-Cortez of his day. The young upstart elbowed his way into the 1912 Democratic convention and then used his post to help deliver the commonwealth's delegates to progressive heartthrob Woodrow Wilson. When Wilson won in November, Palmer's stock went through the roof. But he passed on Wilson's offer to lead the War Department, instead opting for a Senate run. It proved a miscalculation. Palmer got trounced and found himself out of office and angling for various posts to maintain his clout.
By the time Wilson was re-elected in 1916 and managed to get the U.S. into the European war, Wilson had the perfect job for Palmer: to head the "Office of the Alien Property Custodian." The job was to seize and either utilize for the war effort or liquidate not only any property of citizens of Germany or the other Central Powers but also Americans who fell under the administration's suspicions. In some cases he installed his cronies in top positions at targeted firms, other times he just wiped out the businesses. Palmer got to lay siege to the Republican-leaning German-American community and got extra progressive brownie points because his crackdown on businessmen often meant busting breweries—a scourge of the left on the eve of Prohibition.
You're out of free articles
Create an account to unlock 1 more articles