The Path to NATO Withdrawal, Explained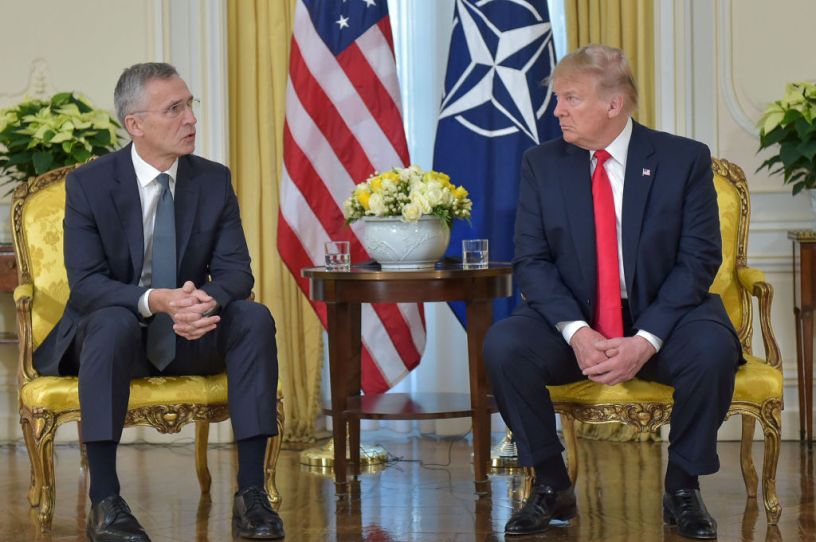 NATO Secretary General Jens Stoltenberg speaks with then-President Donald Trump on December 3, 2019. (Photo by NATO handout via Getty Images)
Russia's invasion has reinvigorated the North Atlantic Treaty Organization, and President Joe Biden has reaffirmed repeatedly his "ironclad" commitment to the alliance. Yet former President Donald Trump threatened to withdraw from the treaty multiple times during his presidency, and it's possible he could make a serious effort to leave if he is reelected.
With that stark reality in mind, the Senate last week adopted an amendment that would require congressional approval for a president to withdraw from the North Atlantic Treaty Organization (NATO). But it's unclear how effective the legislation would be—and if it will even remain in the final version of the National Defense Authorization Act for fiscal year 2024 (NDAA).
The president's authority.
Under a conventional understanding of current law, the president has the authority to withdraw from international accords such as the North Atlantic Treaty without congressional approval: Article II of the Constitution requires the support of at least two-thirds of the Senate to make treaties, but not to break them.