The Road to a Lithium-Ion-Powered Future Is Full of Twists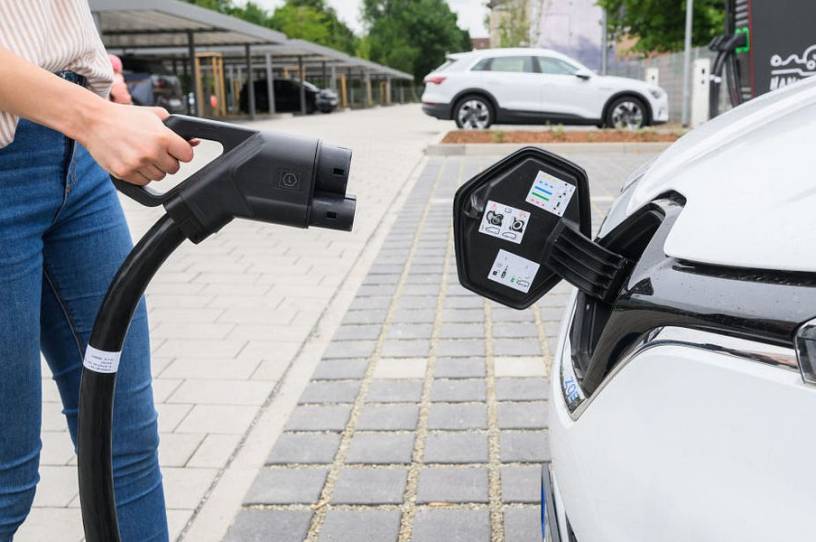 Earlier this year, Goldman Sachs released a report claiming that the world will soon see an "oversupply" of the metals needed to manufacture the lithium-ion batteries that will power electric vehicles and facilitate a greener economy. Industry experts and consultants disagreed and soon after unleashed a storm of criticism rebutting the report: There is no imminent surplus of the battery materials—metals like nickel, cobalt, and lithium—but a looming shortage, they said.
"I think one of the critical things that was maybe misunderstood by this report … is [that] there's a very big difference between capacity and true supply," James Mills, a consultant at Benchmark Mineral Intelligence—a market intelligence and price reporting agency critical of the Goldman report—told The Dispatch. "As a Chinese chemical producer, I can develop additional capacity to produce the final chemical materials. However, that capacity is never going to run at 100 percent utilization, especially during that ramp up period."
The Biden administration has often voiced its support for moving the U.S. economy toward more sustainable sources of energy. On his first day in office, President Joe Biden rejoined the Paris Agreement, an international climate action plan from which the Trump administration had withdrawn the U.S. in 2020. Biden campaigned on "an equitable clean energy future," and, after clinching the election, announced that former Secretary of State John Kerry would serve his administration in the newly created role of special presidential envoy for climate. "Today's clean energy technologies are a critical part of the arsenal we must harness to lower energy costs for families, reduce risks to our power grid, and tackle the urgent crisis of a changing climate," the administration said in a June statement.
In a 2022 report, the Intergovernmental Panel on Climate Change estimated that simply maintaining existing policies worldwide would still lead to a 3.2-degree Celsius increase in average global temperatures by 2100 above pre-industrial levels (1850-1900), far more than the 1.5-degree goal set by the 2015 Paris Agreement to avoid the worst effects of climate change.