The Section 702 Reauthorization Debate, Explained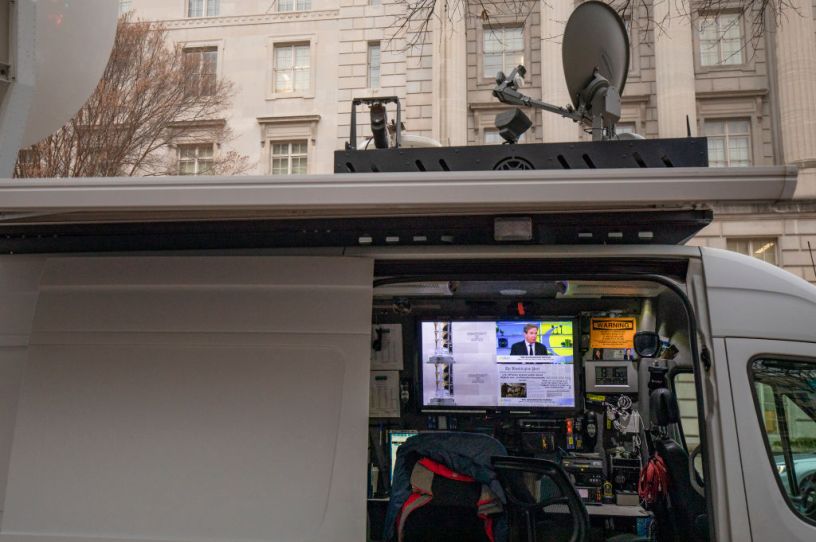 Reporters gather outside of the Justice Department building in 2019. (Photo by Samuel Corum/Getty Images)
Before the year ends, Congress must decide whether to reauthorize a section of law national security experts say is vital in rooting out threats but that has become a target for politicians fighting over the so-called "deep state."
Last week the tension spilled over when senators sparred with FBI and Justice Department officials over everything from the indictment of former President Donald Trump to the alleged Biden family bribery scandal. At the heart of the Judiciary Committee's oversight hearing was Section 702 of the 1978 Foreign Intelligence Surveillance Act (FISA).
What is Section 702?
After 9/11, President George W. Bush ordered the National Security Administration (NSA) to initiate a highly classified, warrantless surveillance program in the hopes of identifying al-Qaeda links on American soil. The program was technically illegal under FISA, which required the government to obtain a warrant for surveillance that targeted American citizens, but it closed a key gap between national security intelligence and domestic law enforcement that hindered efforts to prevent 9/11.