The Social Security Impasse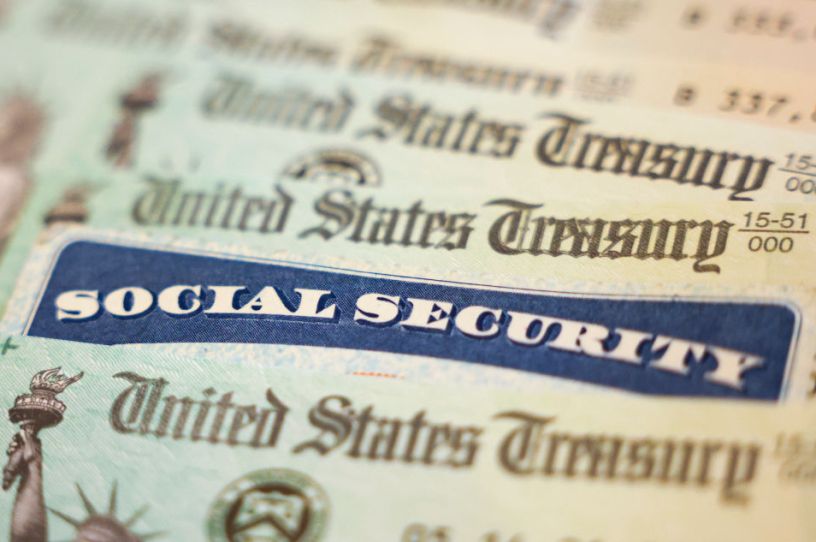 A Social Security card sits alongside checks from the U.S. Treasury (Photo illustration by Kevin Dietsch/Getty Images)
Senators known for bipartisan dealmaking don't often accuse Cabinet secretaries of blatant dishonesty during congressional hearings, but it happened Thursday. "That's a lie," GOP Sen. Bill Cassidy told Treasury Secretary Janet Yellen after she said President Joe Biden "stands ready to work with Congress" to keep Social Security solvent.
Cassidy walked back his accusation moments later—but the interaction underscores the difficulty of pursuing entitlement reform in today's political environment. A bipartisan group of senators is seeking meetings with Biden on Social Security, Cassidy said—to no avail thus far.
"We have not heard anything on our request," he said during Thursday's Senate Finance Committee hearing. "And we have made multiple requests to meet with the president."
The bipartisan working group, an informal cohort, includes Sens. Cassidy, Angus King, Susan Collins, Kyrsten Sinema, Mike Rounds, Tim Kaine, John Cornyn, and Mitt Romney. Members of the group have earned a reputation of being workhorses for bipartisan initiatives in the past, including negotiating the $1 trillion infrastructure bill passed in 2021.
Get every newsletter and all of The Dispatch. Support quality, fact-based journalism.
Get Started
ALREADY HAVE AN ACCOUNT? SIGN IN