The Strategic Consequences of America's Loss in Afghanistan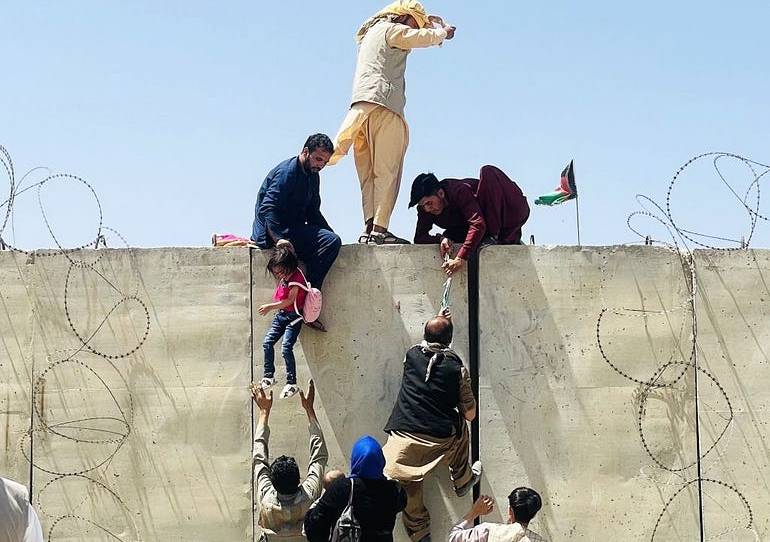 Following the swift and dramatic fall of Kabul to the Taliban, the U.S. government and outside analysts are rightly focused on the immediate crisis, including safely evacuating U.S. personnel. When the dust settles, however, it will become clear that America's loss in Afghanistan will have much more important and far-reaching strategic consequences to which Washington must also attend. Indeed, America's retreat from Afghanistan risks undermining several of President Biden's own most important foreign policy priorities.
Biden has emphasized his desire for the United States to resume its global leadership role, repeatedly saying that "America is back." U.S. global leadership and the stability of the international system depend, in large part, on Washington's promises to protect friends and defend against enemies. More than 30 formal treaty allies, which combine to make up more than half of global GDP, rely on American security guarantees. If the United States cannot be trusted to keep its word, however, then allies may find it prudent to find other ways to protect themselves and adversaries may see a green light to aggress without consequence.
Unfortunately, the U.S. retreat in Afghanistan will deal a significant blow to U.S. credibility. The United States spent 20 years promising to build a self-sufficient democratic government in that country. It failed. With Washington reneging on the promises it made to the Afghan people for two decades, will others trust its word? NATO allies, which worked alongside the United States to defeat the Taliban and rebuild the country, also felt blindsided by Biden's decision. Already questions are being raised about American reliability. Rivals in Moscow and Beijing are gloating, and even Washington's closest friends are concerned. "Whatever happened to 'America is back'?" asked Tobias Ellwood, chair of the Defense Committee in the British Parliament. "The Western democracy that seemed to be the inspiration for the world, the beacon for the world, is turning its back," said Rory Stewart, Britain's former minister for international development.
Beyond lost credibility, there is the status of global democracy and human rights. The emerging Biden doctrine sees a world at an "inflection point" in a struggle between democracies and autocracies. According to Biden, "We must demonstrate that democracies can still deliver for our people. That is our galvanizing mission."