The U.S.-Turkey Relationship Just Got More Complicated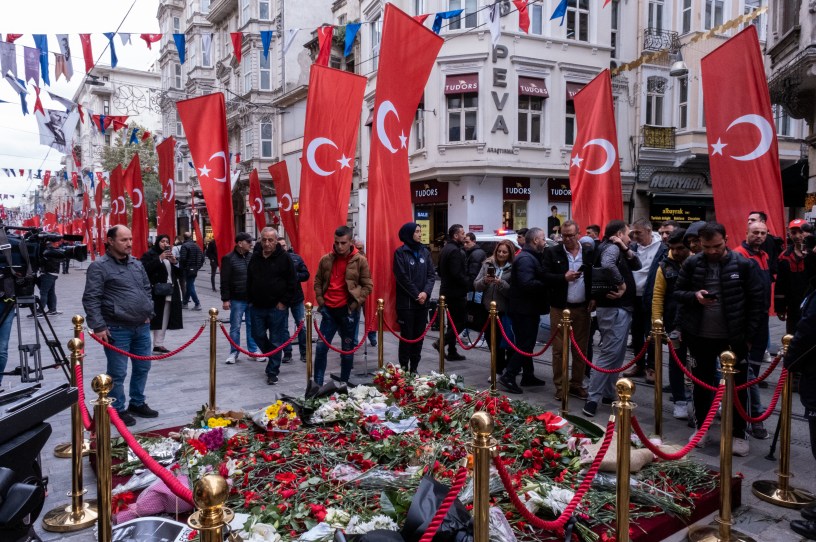 A memorial on Istiklal Avenue in Istanbul, Monday. (Photo by Charlotte Lawson)
ISTANBUL—Less than a day after an explosion killed six people and injured dozens more in Turkey's largest city, police apprehended a 23-year-old Syrian woman and identified her as the suspected attacker. Authorities said she confessed carrying out the bombing on behalf of Turkey's longtime adversary, the Kurdistan Workers Party (PKK).
Turkish authorities detained at least 50 others in connection to the bombing, according to local media, though details are sparse. But many Turkish officials quickly directed their ire at a third party: the United States. And the alleged terrorist's attire, a sweater that said New York, in a photo published by authorities struck a nerve.
Ankara has long accused Washington of overlooking or supporting terrorism through its partnership with Kurdish groups in Syria. Turkey considers such elements one and the same as the PKK, which has carried out attacks on Turkish soil in the past but denies involvement in the latest.