The Wave Against Weirdness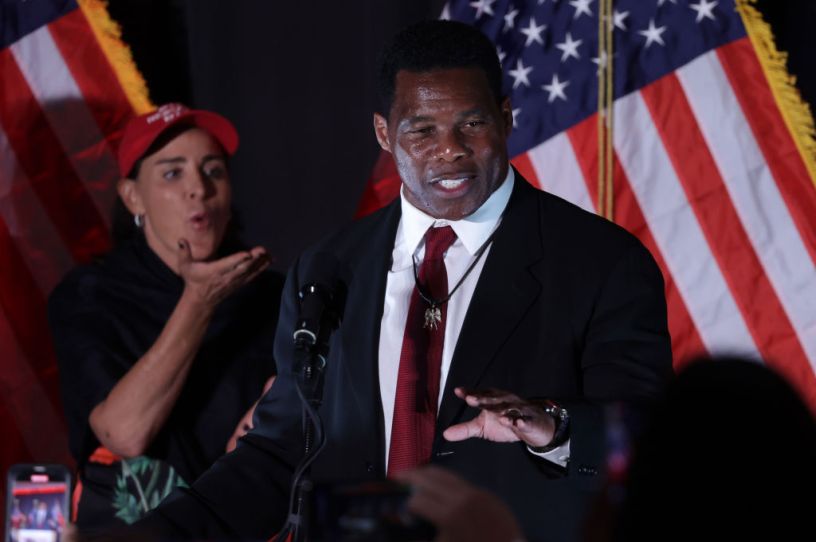 Herschel Walker. (Photo by Alex Wong/Getty Images.)
There are lots of reasons people get interested in politics.
As the existence of televised professional cornhole suggests, people will watch almost anything that is competitive. People also crave acceptance and belongingness, and seek ways to indicate our loyalty to our families and friends. And, people are drawn to things that feel important or powerful.
Even limited engagement in politics offers all of those enticements. But those aren't the reasons that the politically engaged—including those sorry souls who are truly obsessed—would mostly offer as their reason for being here. They would more likely say it was their desire to help the country by implementing, or preventing the implementation of, certain policies.
Some people do come to politics in the first place for ideological or issue-specific reasons, but however one arrives, what tends to keep them glued are their beliefs. If you asked an obsessive why she or he is always staring at political news and commentary like stoners at a laser show, they wouldn't tell you it's so they have an excuse to shout at the television in righteous-seeming anger, or that it helps them get along with their families, or that they get off on the drama.
You're out of free articles
Create an account to unlock 1 more articles