There's Never Been a Better Time to Abolish Qualified Immunity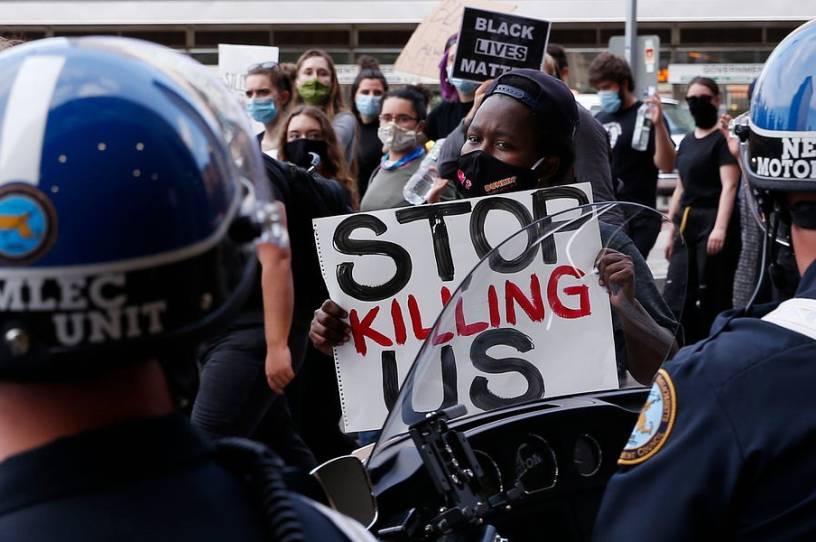 George Floyd's death has outraged the public and received near-universal condemnation across the political spectrum. The riots and looting that have broken out in the aftermath have commanded much of our immediate attention, but right-of-center criminal justice reform activists and sympathetic policymakers are hoping the time is finally right to abolish "qualified immunity," one of the justice system's most pernicious legal provisions that acts as a de facto liability shield for bad cops and other reckless government officials.
In perhaps a high-water mark for the movement against qualified immunity, Rep. Justin Amash, will formally introduce a bill co-sponsored with Massachusetts Democratic Rep. Ayanna Pressley to abolish the practice. The Supreme Court may also soon take up cases to reconsider the doctrine.
Amash called on his colleagues to co-sponsor the "Ending Qualified Immunity Act," which the congressman says will "eliminate qualified immunity and restore Americans' ability to obtain relief when police officers violate their constitutionally secured rights."
"The brutal killing of George Floyd by Minneapolis police is merely the latest in a long line of incidents of egregious police misconduct," Amash and Pressley write. "This pattern continues because police are legally, politically, and culturally insulated from consequences for violating the rights of the people they have sworn to serve."
You're out of free articles
Create an account to unlock 1 more articles