'They Don't Respect Human Rights. They Hide the Truth.'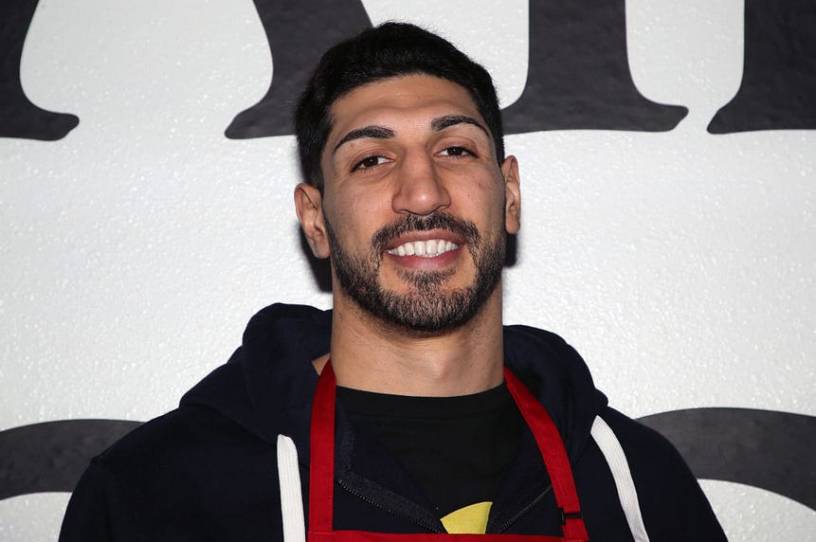 Below is a lightly edited transcript of an interview with Enes Kanter Freedom, NBA player, human rights activist, and all-around American hero. Born in Switzerland of Turkish origin, Freedom has been on a crusade to call attention to human rights violations the world over, with a particular focus on the People's Republic of China's genocide of the Uyghurs and the Turkish government's assaults on democracy. He changed his last name to Freedom upon becoming a U.S. citizen late last year, and regularly sports dramatically painted shoes calling attention to the issues near to his heart. Danielle Pletka spoke with him on Wednesday, February 11, a day before he was traded from the Boston Celtics to the Houston Rockets, who then waived him. This interview also includes several notable excerpts from Dany and Marc Thiessen's podcast What the Hell is Going On? Dany and Marc spoke to Freedom that same day.
Danielle Pletka: One of the things that I wondered was whether the NBA was leaning on you really hard. Because, of course, the NBA has its own very substantial financial interests in China. What kind of pushback have you been feeling?
Enes Freedom: I talk about Turkey and the problems are happening in Turkey for 10 years. I did not get one phone call. I talk about China one day, my phone was ringing once every hour. The first game I wore my Free Tibet shoes—I'm sure you guys know the shoes and designs that we come up with—in half time, my manager messaged me and said, "Every Celtics game is banned in China." It took them 24 minutes, because one half is 24 minutes, to ban every Celtics game in television over there in China. I was shocked. I was like, that clearly shows one more time that there's dictatorship over there.
But at the same time, obviously, it's been a very lonely road. That's what I will say. Because many of the athletes—not just from the NBA, but all around every league, or coaches or people who has anything to do with sports—are scared to support me out loud. Whenever I have a conversation privately, they're like, "Listen, man. You know, we love you. We support you. We're going to pray for you. But we just cannot do it out loud."