'Tom Jones' Is No Masterpiece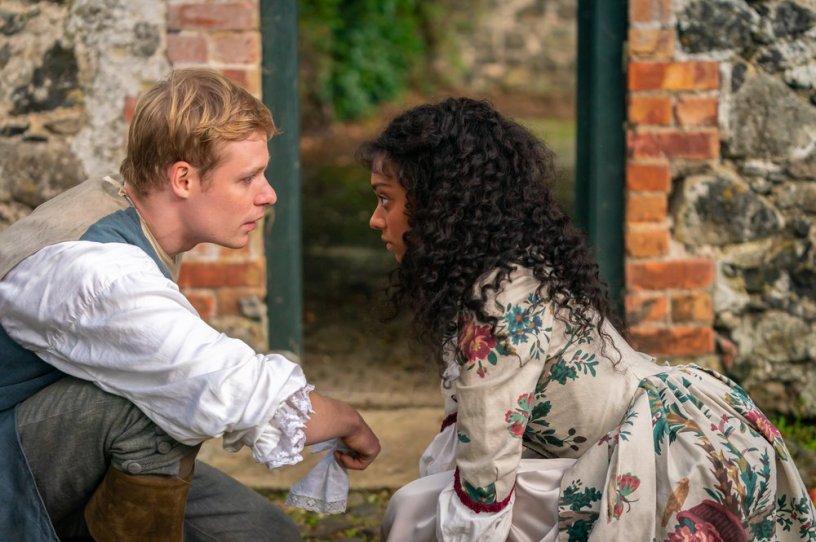 Solly McLeod and Sophie Wilde in PBS' 'Tom Jones'. (Photo: Courtesy of Mammoth Screen)
In a busy spring for prestige television, critically acclaimed shows like Succession, Barry, and Ted Lasso signed off with emotional finales. Meanwhile, a more modest production, PBS Masterpiece's Tom Jones, came and went with little fuss. It's worth a closer look, however, because it reveals the shortcomings of modern entertainment's focus on racial identity.
The miniseries is the latest adaptation of Henry Fielding's The History of Tom Jones: A Foundling (1749), a rollicking novel about the misadventures of its title character. An abandoned child raised by a benevolent country gentleman, Tom has affairs with several women throughout the very long and occasionally bawdy novel, but his true love is Sophia Western, a neighboring squire's daughter. Unfortunately, his low birth and her betrothal to an undeserving cad mean they can never marry. Or can they?
Any adaptation of Fielding's nearly 1,000-page novel will have to make difficult cuts and tricky modifications, but the PBS version makes a significant change to the identity of a central character, recasting Sophia (played by the Australian actress Sophie Wilde) as the daughter of a Jamaican plantation owner and one of his slaves. Not only does this version change Sophia's race, it also elevates her role by making her the show's narrator—a departure from both the novel and previous adaptations. The novel's narrator is a famously loquacious and prominent voice, frequently expounding upon art, morality, religion, and the other characters. In some screen versions, including the 1963 Oscar-winning film, the narrator is a separate character who breaks the fourth wall by speaking directly to the camera. Sophia isn't quite so involved in the PBS production (she only narrates through voiceover), but the shift still makes her the story's central consciousness.
These alterations are in keeping with broader production trends. Disney's new live-action The Little Mermaid casts Halle Bailey (who is black) as Ariel; Netflix's Bridgerton and Queen Charlotte: A Bridgerton Story reimagine 18th-and-19th-century British monarchy and aristocracy as multi-racial; and PBS Masterpiece's Sanditon adapts an unfinished Jane Austen novel featuring a black character. Audience demographics are changing, and studio executives—believing that viewers are more likely to enjoy content that features people who look like them—have responded by diversifying their casts. That's a reasonable response, but it doesn't always work, and it is especially risky when adapting existing material. The changes can end up being superficial and perfunctory.