Trump Supporters Seek an Audit in Georgia. What Are They Looking For?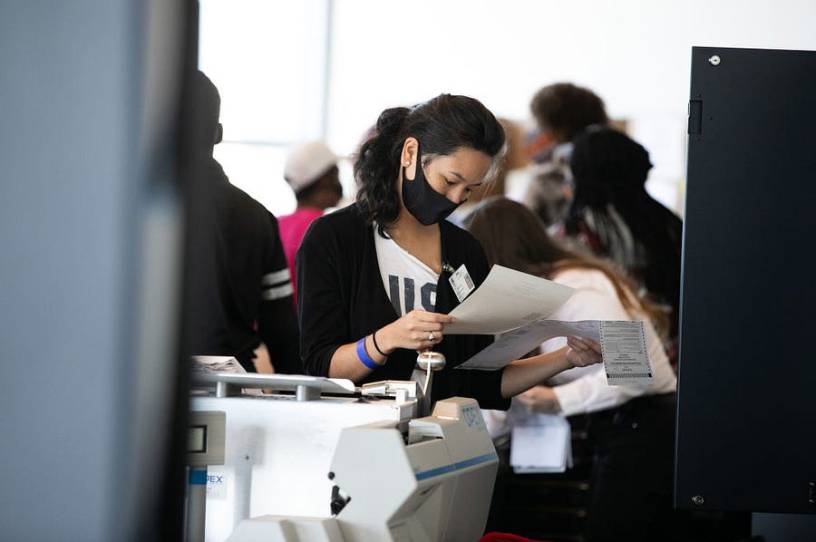 In the wake of the ongoing election audit in Arizona, supporters of Donald Trump have called for a similar audit in Georgia in another attempt to prove voter fraud in the 2020 presidential election. 
On May 19, Georgia state Rep. Vernon Jones, a Trump supporter, proposed an audit, because, as Jones said in a statement, "Georgians still have questions about irregularities found in the 2020 election and they deserve answers." 
On May 21, Judge Brian Amero agreed to unseal more than 145,000 Fulton County absentee ballots, according to the Atlanta Journal-Constitution. The decision was sparked by a lawsuit filed in the Fulton County Superior Court alleging that fraudulent votes were cast in the election among other voting irregularities in the county. 
The Dispatch Fact Check has previously examined a number of voter fraud claims in Georgia, where Joe Biden won the state by 11,779 votes. Amero ordered ballots to be unsealed despite there being no evidence of widespread voter fraud. According to a court record, Amero's order stated: "Petitioner's motion to unseal is granted to the extent Petitioners request that they be permitted to inspect and scan the November 3, 2020, general election absentee ballots." The court order also states that: "Petitioners shall only be permitted to inspect and scan said ballots in accordance with protocols and practice that will be set forth by further order of the Court."