Trump Unveils 'Deal of the Century'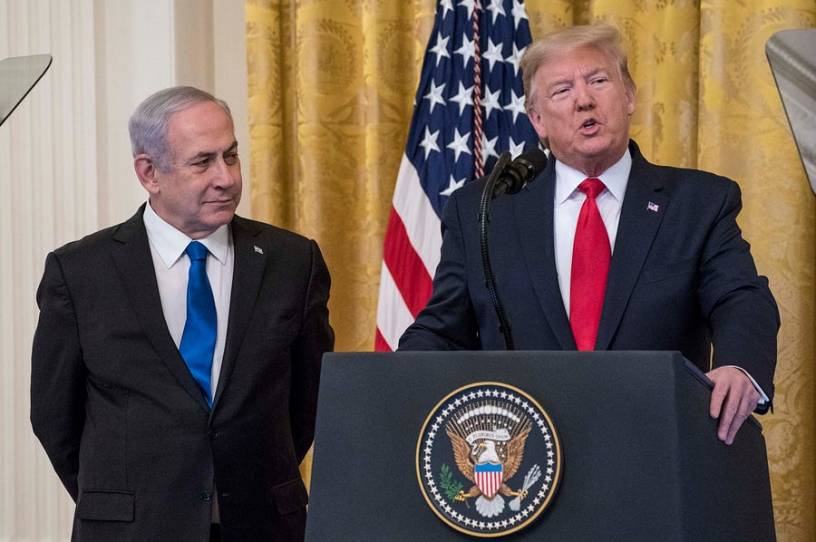 On Tuesday, to great fanfare, the White House released the #DealoftheCentury, the plan to solve the Israeli-Palestinian conflict, officially Peace to Prosperity – A Vision to Improve the Lives of the Palestinian and Israeli People. There are plenty of things for each side to love, and just as many for them to hate. And, naturally, a few non-starters. In summary: Israel gets Jerusalem, the Old City of Jerusalem, its settlements, and the Jordan Valley. Palestine gets a territorial swap that provides for contiguous territory (well, sort of), a four-year settlement freeze, a tunnel from the West Bank to Gaza, access to some important ports, and—after it ends all support for terrorism, transforms its governance, and ends incitement—its own state. 
And there's a bunch of cash in there and some free trade stuff and some enterprise zone type things for jobs for the Palestinians if they do the right thing, also defined in the plan. 
The timing raises some obvious questions: Is this just another lame effort to distract from impeachment and propitiate pro-Israel Evangelicals in 2020? Is it a vulgar intervention in Israeli politics to help Bibi Netanyahu win a general election in March, the latest in Israel's apparently never-ending cycle of elections? Who knows. But we have been hearing about this plan for eons, and it had to come out sometime. If Bibi were to lose round three, his left-wing opponents probably wouldn't have wanted to sign up to a plan that appears to decide the future of Israel and Palestine. So, timing-wise, it wasn't crazy to drop the thing right now. 
 From the moment Jared Kushner set out to solve the Israeli-Palestinian conflict, he was accused of hubris, ignorance, inexperience, and worse. And it didn't help when he rebutted those accusations with the fact that he had read a few books on the topic and felt he knew all he needed to know. I mean, why go to grad school or join the foreign service if a few books prep you to solve one of the thorniest problems of the last century and this?