'Ukraine as It Was Can't Continue to Exist'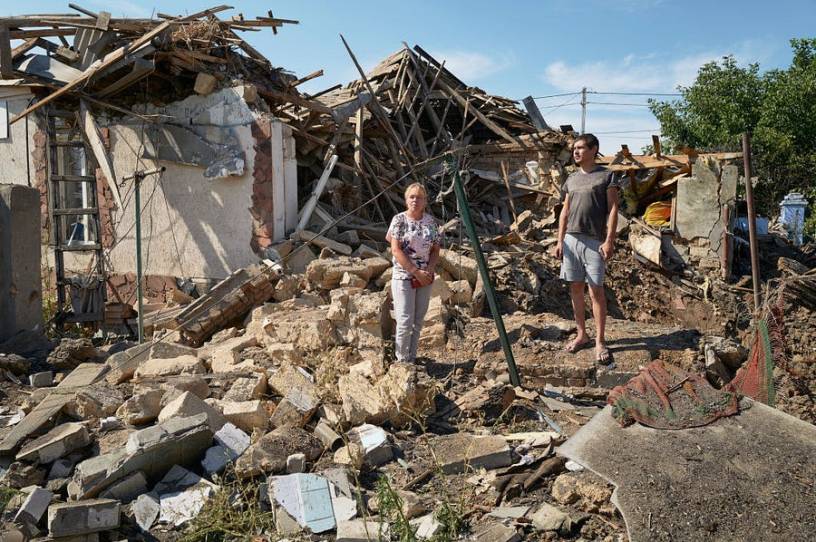 The duly elected mayor of the occupied Ukrainian city of Kherson, Ihor Kolykhaev, set off for work for the final time on the morning of June 28. When he arrived at a makeshift city council building, armed assailants allegedly handcuffed him, searched his belongings, and took him away in a bus marked with the letter "Z"—the insignia of the Russian military.
In a Telegram post following the mayor's arrest, Kirill Stremousov—deputy head of the Russian puppet administration in Kherson—accused Kolykhaev of espousing nazism and hoarding the region's wealth: "In spite of everything, we are going to Russia and in the near future we will regain our Motherland, from which we all come. The Kherson region will never return to the environment of Nazism, debauchery and cynicism." In Ukraine's southern regions and elsewhere, Moscow and its local partners have used charges of fascism to justify violence against civilians and other war crimes.
Kolykhaev hasn't been seen in the 27 days since. "We are all in danger. Everything is under attack," an advisor, Galina Liashevska, wrote on Facebook. "I fear for the life of Igor Kolykhaev."
In the five months since Russian President Vladimir Putin plunged eastern Europe into an all-out war, Moscow has deployed increasingly repressive tactics to solidify its fragile hold on the territory it hijacked early in the invasion: establishing local puppet governments, purging Ukrainian nationalists and political figures, sending Ukrainian citizens to Russia for 'Russification,' and laying the groundwork for annexation.