Vladimir Kara-Murza, Imprisoned but Undaunted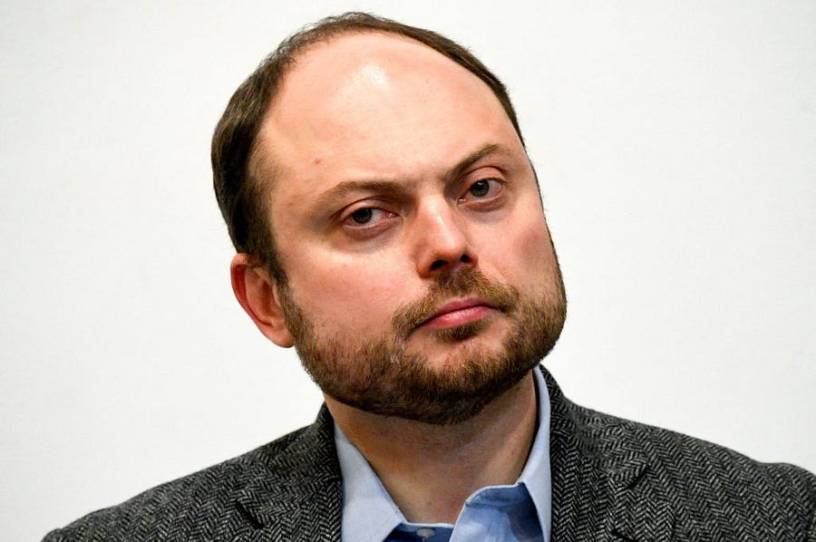 Vladimir Kara-Murza, a Russian pro-democracy leader, was sentenced to jail for 15 days Tuesday for "disobeying police." According to his lawyer, Kara-Murza merely asked the police to identify themselves when they intercepted him at his home after an interview with CNN on Monday April 11. In the interview, Kara-Murza criticized Russian President Vladimir Putin's "regime of murderers," but it was likely Kara-Murza's confident assertion that "the Putin regime will end over this [war in Ukraine] and there will be a democratic Russia after Putin" that led to his arrest.
Kara-Murza is the rare individual who has said this publicly in Russia, but his view is shared by many: Ukraine's slow but determined democratic progress casts Putin's bankrupt, authoritarian rule in Russia in the worst light. Moreover, Kyiv's heroic resistance to Moscow's shockingly poor execution of the war brings forward the possibility of an end to the Putin era sooner rather than later. 
It is impossible to express such views in Russian media outlets. Russia's state controlled media spews propaganda—including spreading the vile misinformation that presents brutal attacks as the rescue of Ukrainian brothers from their "Nazi" and "drug-addicted" rulers. Although patently ludicrous, the pressure to accept and parrot the regime's line is reinforced by a spate of new laws that intensify already harsh "foreign agent" laws and add criminal penalties, for example, about spreading "fake news" about the army. It is even forbidden to describe what is happening in Ukraine as a "war," or Russia's aggression as an "invasion."   
As a result, the remaining independent media outlets—including newspaper Novaya Gazeta, radio station Echo Moskvy, where Kara-Murza hosted a program, and TV station Dozhd—have been forced to close or suspend operations. Even so, leading journalists are not safe. Novaya Gazeta's editor, Dmitry Muratov,  the 2021 Nobel Peace Prize laureate, was recently assaulted on a train. Such relatively minor attacks have in the past been precursors to assassination. 
Keep reading with a free account
Create a free Dispatch account to keep reading
Get Started
ALREADY HAVE AN ACCOUNT? SIGN IN