'We Just Can't Do This Anymore'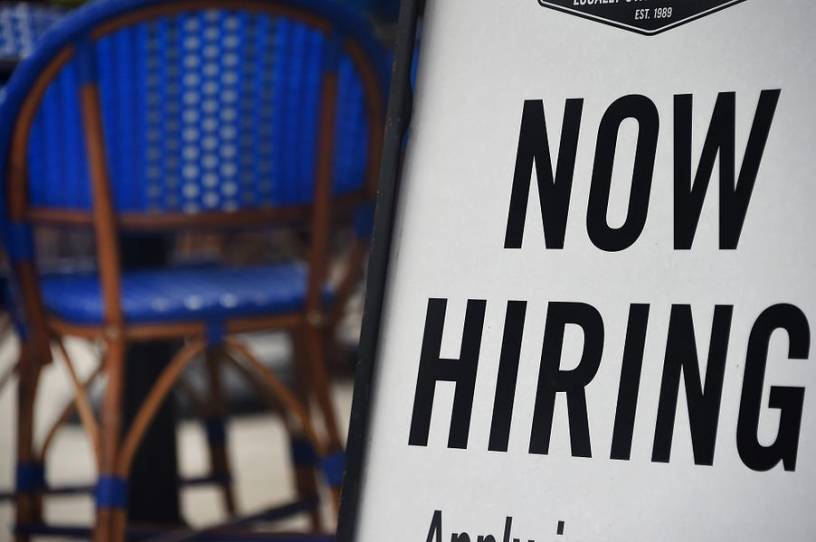 WATERVILLE, Ohio—On a typical pre-pandemic Monday morning, Dale's Diner would be buzzing. Just down from "Hall of Framers" and next to the local hardware store at the heart of this two-block downtown, Dale's is a much younger sibling to Dale's Bar & Grill, founded in 1926, in nearby Maumee. Still, the diner has become a community institution in the 10 years it's been around. The local historical society meets here. The high school football team often comes for a big meal before games. Small groups of the semi-retired have standing breakfast dates and, according to owner Liz Anderson, Dale's has become popular with widows and widowers who park at the counter seeking the nourishment of companionship as much as food. 
On this Monday, however, one day after Easter, Dale's is empty other than the couple who owns it and a journalist curious about why they announced its closing two days earlier. As we chat, a steady stream of would-be customers who hadn't heard the news pause to read the announcement on green paper posted on the front door and windows facing the street, each visitor met with an apologetic shoulder shrug from Liz. Over the past year, Dale's struggled through the pandemic—closing completely for two months before Ohio allowed for limited-capacity indoor dining in late May—shedding about 25 percent of its overall revenue, a loss that left it profitless even with the help of two cash infusions from the Paycheck Protection Program. But just as things were looking up, with an increasingly vaccinated public leading to Saturday morning lines reminiscent of pre-pandemic times, it became clear to Liz Anderson and her husband, Bill, that they couldn't keep their diner open. And if the PPP helped them endure the pandemic, they believe it is another government program that will keep them from surviving the recovery. 
Unemployment benefits—extended and elevated throughout the pandemic—are keeping would-be applicants away. The $1.9 trillion COVD relief plan passed by Congress extended the $300 weekly federal payments to unemployed workers through September 2021. The calculation is simple. Many low and unskilled workers can make as much money not working as they could with a job—sometimes more. So, they stay home.
"I've been in business for 33 years—10 years here, 33 years in Maumee—this is the absolute worst it's ever been," says Bill Anderson. It's primarily back-of-the-house employees he needs—dishwashers, managers, cooks. "Usually, we'll put ads in in different locations to get people and we'll get anywhere from six to 12 applications in the first week or whatever and we'll get to take our pick—we'll get to pick the best of that bunch. …Within the last couple of months, we don't even get a call—we don't get anything."