We Should Not Underestimate China's Military Ambitions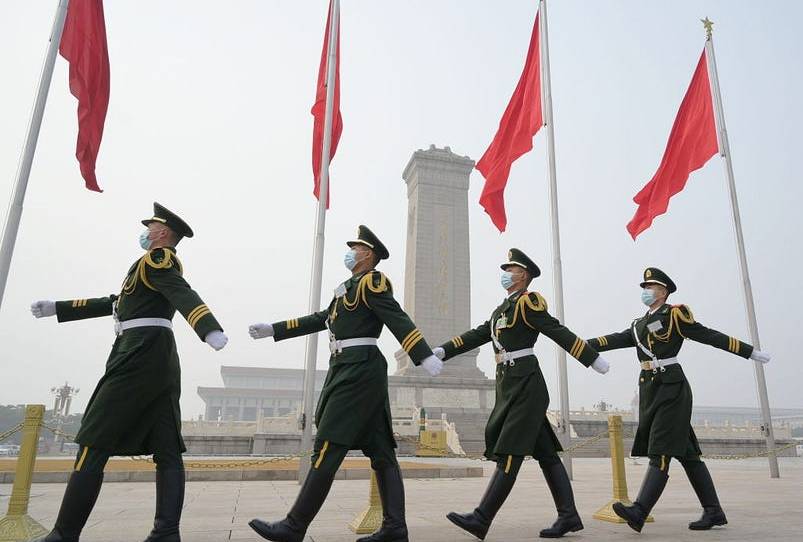 Americans, according to recent polls and surveys, increasingly view China as a leading threat to the United States. This hardening of American public opinion regarding China has been matched by a growing bipartisan consensus in Washington that Beijing represents our most formidable international security challenge.
Waking up to the threat from China is a good thing. But Americans may still not fully appreciate how Beijing has used its growing economy to undertake the largest military modernization effort in the history of the People's Republic of China. And as the People's Liberation Army (PLA) has become more capable, Beijing has acted more aggressively against the United States and its allies and partners. This belligerent behavior has been manifest in the South China Sea, on the border with India, and in the seas and skies surrounding Taiwan and Japan's Senkaku Islands.
But not so fast, say some American commentators. They argue such assessments regarding Chinese power are exaggerated, and instead assert that Beijing is actually a "paper dragon"—a threat hardly worth worrying about.
Some readers might view these debates as merely theoretical or academic. That would be a mistake. After all, accurately assessing China's strength and disposition toward the United States is an essential step in developing, resourcing, and implementing an effective grand strategy that can protect core American interests and deter aggression from Beijing.
You're out of free articles
Create an account to unlock 1 more articles