Welcome to the New Cold War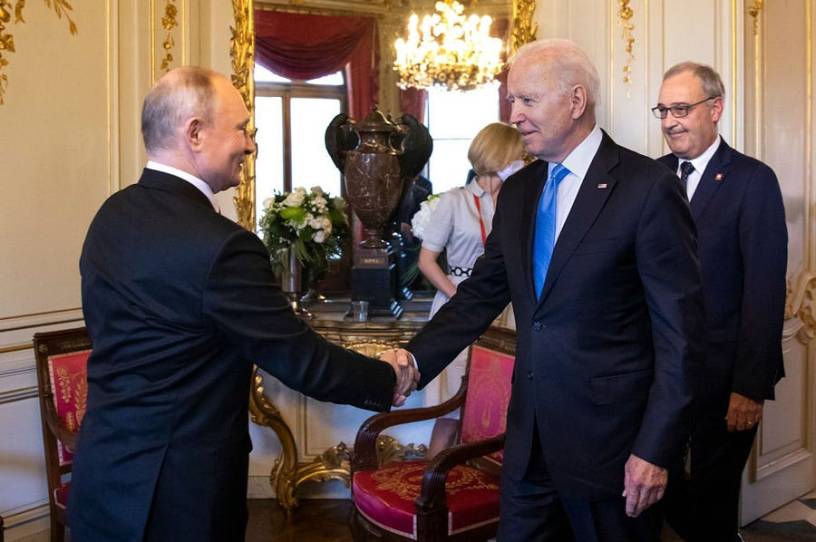 "A nuclear war cannot be won and must not be fought." That and a promise to "ensure predictability" by "a Strategic Stability Dialogue in the near future" were the only things that Joe Biden and Vladimir Putin agreed on strongly enough to put in writing—in a 140-word joint statement, which was the sole tangible yield of the duo's June 16 summit in Geneva, Switzerland.
Nuclear missiles and bombs are again the sum total of the relations between Russia and the United States. We are back to the pre-Gorbachev era. The "this is not the Cold-War" mantra is wearing thin. It is time to admit: It is a Cold War.
True, the enemy of the democratic West is not communist totalitarianism fueled by Marxist millennialism. Yet the ideology of the Putin regime is hardly less toxic and perhaps more incendiary. The normative gap between the liberal democracies and the system that Putin assiduously forged is already almost as deep as during the Cold War. 
Contrary to the prevailing view, Putin's domestic regime is not merely a corrupt autocracy founded on propaganda, political manipulation, and repression. These descriptions amount to dangerous oversimplification because they vastly underestimate Putin's ability to bend to his will millions of his compatriots.