We'll Always Have Turner Classic Movies … or Will We?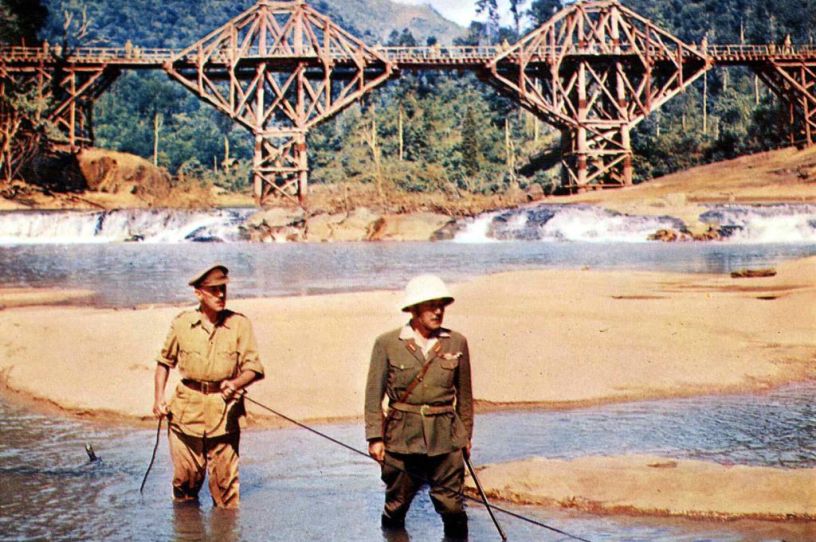 Alec Guinness and Sessue Hayakawa in "The Bridge on the River Kwai." (Photo by FilmPublicityArchive/United Archives via Getty Images)
What is the value of a cable channel in the year 2023? To judge by the 2.3 million cable subscribers who cut the cord last quarter, this is hardly a theoretical question. It is also a question evidently preoccupying David Zaslav, the controversial CEO now running Warner Bros. Discovery. Fresh off of stripping HBO's name (and much of its content) from its signature streaming service, Zaslav raised more hackles in June by firing top executives at Turner Classic Movies, Warner's beloved channel for classic film programming. Given Zaslav's dismal track record with past executive hires, and his habit of shelving films for tax write-offs, it was safe to assume that TCM would become his next victim.
Thankfully, TCM has received a stay of execution for now. No less a cinematic triumvirate than Steven Spielberg, Martin Scorsese, and Paul Thomas Anderson staged an "emergency call" with Zaslav to express their displeasure and secure guarantees for TCM's future. Under the terms of the deal, longtime TCM programmer Charles Tabesh will return to the network, oversight will be transferred to Warner Bros. Pictures execs, and the three filmmakers will remain actively involved, on-screen and off, as curators and advocates for TCM.
It sounds like a Hollywood ending, but the celebration may be premature. In an age of algorithmically generated "content," TCM has been an outlier focused on curation and conservation of film history. Those values are profoundly under siege, buffeted by market pressures and cultural forces that threaten TCM's continued existence. If the channel is to survive, it will take more than a high-profile directorial intervention—it will take an audience willing to declare itself for those values, too.
---
Every TCM fan has an origin story. Mine began, I think, soon after seeing Star Wars as an impressionable 6-year-old. Thrilled by the movie as a whole, I was especially taken with the quiet gravitas of Alec Guinness as Obi-Wan Kenobi—and with some parental encouragement, began to explore his earlier filmography.
You're out of free articles
Create an account to unlock 1 more articles