Were Guests at Trump's White House Event Paid and Required to Sign NDAs?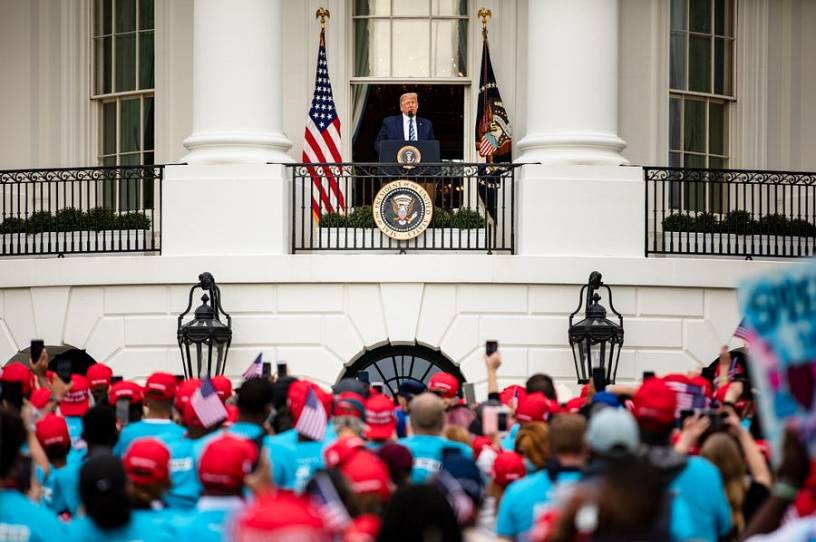 President Trump held his first in-person event since his COVID diagnosis at the White House last Saturday—almost a week after returning from Walter Reed National Military Medical Center. He addressed hundreds of guests on the South Lawn, which according to the Trump administration and military officials, was an official White House event referred to as a "Peaceful Protest for Law and Order."
A viral Facebook post claims that attendees of this event were paid and asked to sign non-disclosure agreements: "ABC News has confirmed that attendees to Trump WH Rally were paid. $150.ea and had to sign an NDA."
Many of the attendees also participated in a "BLEXIT Back the Blue" event that took place, according to the ABC News story, "on the Ellipse between the White House and the Washington Monument," and then later participants heard the president speak on the South Lawn.
The BLEXIT Foundation, which describes itself as aiming "to uplift and empower minorities to realize the American Dream," is an organization founded in 2018 by Candance Owens and Brandon Tatum that seeks to get black voters to join the Republican party. Owens has described the Democratic party as the "Democratic Plantation."
You're out of free articles
Create an account to unlock 1 more articles