What About Marc Fogel?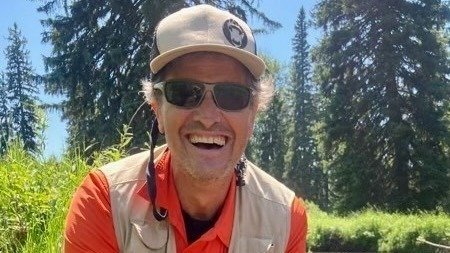 Marc Fogel (Photo via Change.org)
Marc Fogel was returning to Russia for his 10th and final year of teaching at a prestigious international school when authorities at a Moscow airport arrested him for possessing less than an ounce of marijuana. Ten months later a Russian court sentenced Fogel to 14 years in a maximum-security penal colony for "large-scale" drug smuggling. The American schoolteacher, now 61, remains behind bars nearly two years after his 2021 arrest.
Fogel's case is no simple story of crime and punishment, his friends and family say. The State Department has made concerted efforts to bring other detained Americans home but has refused to classify Fogel as "wrongfully detained," which would open new avenues for negotiating his return home. Now his family is mounting a public campaign for action from the Biden administration—and getting more backing from members of Congress.
"I voted for Biden and I think that he's done a fairly great job in many things, but the negotiating has been absolutely abysmal," Fogel's sister Anne tells The Dispatch.
Fogel and his wife, Jane, first moved to Russia in 2012 to take up posts at the Anglo-American School of Moscow, a private English language academy attended by children of diplomats, oligarchs, and high-ranking military officers from around the world.