What Voting Was Like in The Last Pandemic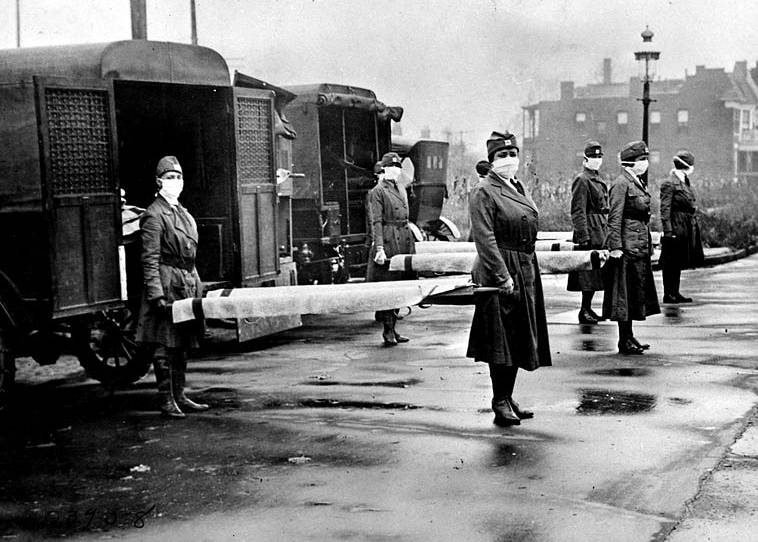 On November 5, 1918, the body of 62-year old retired farmer Charles Simmons was found in his rural Wisconsin home. Simmons had cut his own throat rather than suffer through any more of the influenza that had infected him. A razor blade lay next to the body.
Simmons was found on Election Day, as 332,000 Wisconsinites headed to the polls at the same time the state battled the Spanish flu epidemic that continued to ravage America. 
In an eerie parallel to the political and legal drama that ended in the Wisconsin Democratic primary and other statewide elections going forward on Tuesday, the election went on despite municipalities around the state being under a patchwork of emergency quarantines. On October 5, Madison's Capital Times newspaper bragged that the city had no identified cases of the Spanish flu; five days later, the city shut down all public gatherings following the news that 1,000 cases in the city had been identified. 
By the time of the election, an estimated 3,000 Wisconsin residents had died. The disease would eventually kill 675,000 Americans.