When Gaffes Become Policy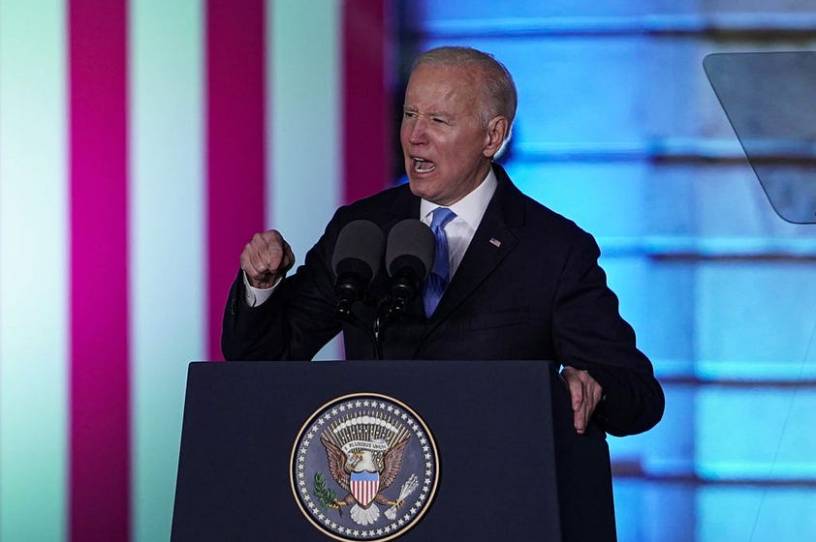 An enormous amount of effort and planning went into crafting a single coherent message, and in one instant it was all for naught. I'm not talking about Will Smith slapping Chris Rock during Sunday night's Oscars, but President Biden's similarly unscripted call for regime change in Russia.
In Warsaw on Saturday, Biden delivered a speech intended to underscore NATO's resolve and America's leadership in the Ukraine crisis. When he was done, Biden ad-libbed nine words that sent allied governments—and White House aides—into a frenzy: "For God's sake, this man cannot remain in power."
In one sense, I'm sympathetic. Everyone, especially Ukrainians and Russians, would be better off if Russian President Vladimir Putin weren't in power. He's a force for evil and hostile to America and our values. Graded morally and emotionally, Biden's outburst was a classic "Kinsley gaffe"—named after Michael Kinsley, who said, "A gaffe is when a politician tells the truth—some obvious truth he isn't supposed to say."
But because Biden's heart was in the right place, a lot of people are denying that his mouth wasn't.
Get every newsletter and all of The Dispatch. Support quality, fact-based journalism.
Get Started
ALREADY HAVE AN ACCOUNT? SIGN IN