Who Gets to Classify (and Declassify) Government Secrets?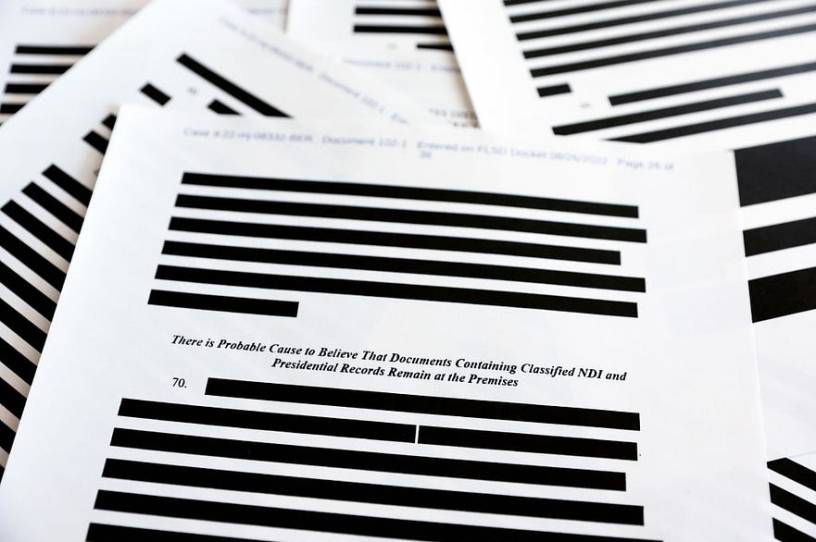 The fact that former President Donald Trump kept over 300 classified documents at his Mar-a-Lago resort home in Florida—as well as his aides' public insistence that he had a "standing order" to declassify any documents he took with him to his residence—have rekindled interest in America's opaque classification system and the president's role within it.
Evan Corcoran, one of Trump's attorneys, even went so far as to claim that the president's "constitutionally-based authority regarding the classification and declassification of documents is unfettered" in a May 25 letter to Department of Justice Counterintelligence and Export Control Section (CES) Chief Jay Bratt. (Corcoran's letter was released Friday afternoon as an attachment to the partially redacted affidavit the FBI submitted while applying for a search warrant for Trump's home.)
Although none of the three statutes listed in the FBI's search warrant relate directly to classified information, the fact that the government alleges classified documents were improperly stored and handled is likely to be central to DOJ's investigation.
"As a practical matter, I think it's highly unlikely [Trump] would be charged for willful retention of [National Defense Information] unless the documents were classified," David Laufman, a former CES chief, told The Dispatch. "The fact that the documents are classified makes stronger the case that they contain information relating to the national defense."