Why Biden Should Be Wary of Conciliatory Gestures from Iran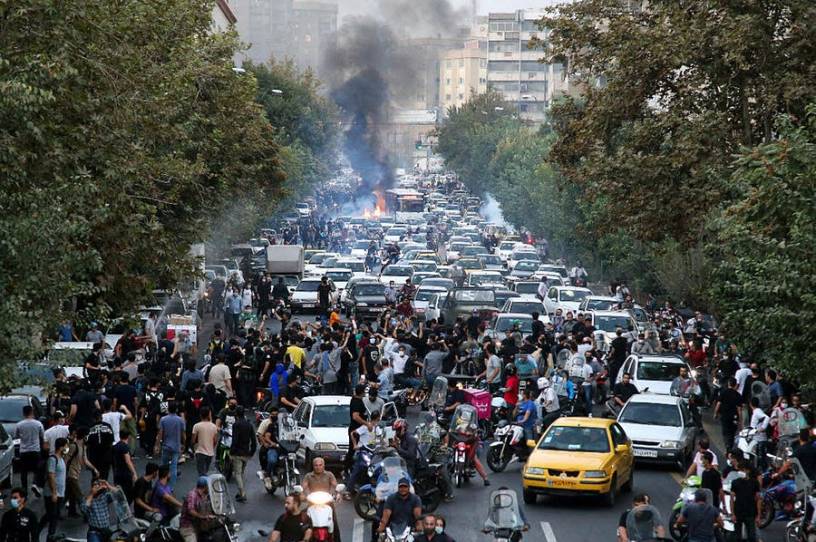 The Islamic Republic of Iran is in trouble. Anti-regime demonstrations precipitated by the murder of 22-year-old Mahsa Amini for the sin of a loose hijab show no signs of abating. And though he has now reappeared in public, Supreme Leader Ayatollah Ali Khamenei was reportedly seriously unwell in recent weeks, with ill-concealed jockeying over succession spilling out into the open. Even the once reliable Biden administration has piled on, with National Security Adviser Jake Sullivan condemning the regime's "brutal and violent repression."
So why in these fraught times would the leadership of Iran want to come back to the nuclear negotiating table? Because it is now desperate to buy off the restive opposition movement. Despite suggestions that the regime has a handle on the broad coalition that has taken to the streets night after night, reports of exhaustion and the deaths of at least 20 members of the security forces would indicate otherwise. And though sanctions enforcement by the Biden administration has been lackluster, the Iranian economy is in trouble. Tehran wants carte blanche from America to "restabilize" the country. Sanctions relief from a revived JCPOA will give it the money it needs to jump start the economy, and theoretically restore the United States to its erstwhile Obama-era role of advocate for Tehran in the region. 
Still, as recently as September 20, in a meeting between Iranian President Ebrahim Raisi and French President Emanuel Macron, all signs pointed to failure in the ongoing multilateral talks to revive the 2015 Joint Comprehensive Plan of Action (JCPOA), the Iran nuclear deal. But that was before Amini and probably at least 50 other Iranian civilians were killed. Abruptly, the regime about-faced.
Four days after Raisi's meeting with Macron, Iranian Foreign Minister Hossein Amir Abdollahian granted an exclusive interview to the Al-Monitor newspaper, touching on some of the most stubborn issues bedeviling U.S-Iran relations. Vienna-based talks aimed at reviving the JCPOA had been stalled over International Atomic Energy Agency (IAEA) concerns about ongoing nuclear weapons work. Tehran vowed there would be no deal without the summary closure of the IAEA files. Suddenly everything changed.