Why Greece Can Be a Powerful Ally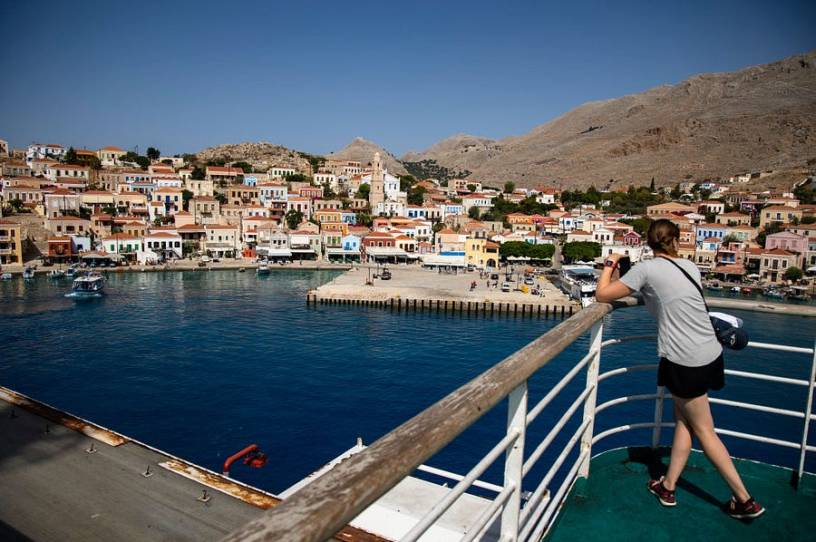 This summer, Americans are flocking to Greece. President Biden and Secretary of State Antony Blinken should take the hint and consider making a trip of their own. It would be as good for America as it would be for Greece. Two centuries after Greece declared its independence from Ottoman rule—inspired by the American revolution—the United States could not find a better partner in fighting the COVID-19 pandemic and renewing democracy across the globe. 
The surge of American tourists has its roots in successful policies that both countries have pursued, proving government can actually get things done—a key element in beating back the wave of populism that has washed over Western and global politics. America's fast and effective rollout of COVID vaccines propelled it ahead of Europe, both in the number and pace of vaccinations. The Greek government saw this coming, and targeted the lucrative U.S. market. Greece established the safest protocols possible for tourism—including requiring proof of vaccination for all foreign tourists, and mandatory masks inside hotels and restaurants. "We branded Greece as a safe destination and we said we would open on 14 May," Greek Tourism Minister Haris Theoharis told the Observer recently. "We didn't change dates. It was unequivocal. The message was clear."
Greece convinced the airlines to add direct flights from major hub cities such as Atlanta, Chicago, Dallas, and Washington to accommodate the rush. And it is paying off. While Europe still lags in tourists to Greece in the early season, the Americans are helping make up the difference. "Without the Americans, we would be very far behind," Athens Mayor Kostas Bakoyannis told one of us last week. "With them, we are optimistic about the summer."
The surge of tourism is more than a metaphor. Tourism counts for about one-fifth of Greek GDP, and less than a quarter of the normal visitors showed up last summer: only 7 million tourists, down from 2019's 33 million. The fall-off of about 14 billion euros was the biggest driver of Greece's 8.2 percent recession in 2020. The hope for 2021 is to get back to half of the 2019 levels.