With Amici Like These …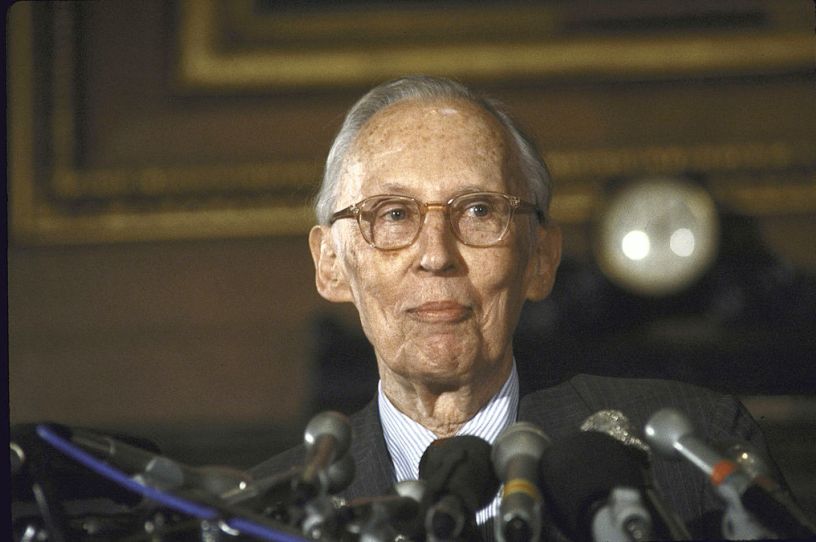 Supreme Court Justice Lewis F. Powell Jr. announcing his retirement from the Supreme Court on June 1, 1987.(Photo by Diana Walker/Getty Images)
In her dissent in Students for Fair Admissions—the Supreme Court decision that struck down race-based college admissions—Justice Ketanji Brown Jackson claimed that having a black physician more than doubles the likelihood that a high-risk black newborn will live. One problem: The statistic was false. Jackson was citing an amicus or "friend of the court" brief filed by the American Association of Medical Colleges (AAMC) that mischaracterized a 2020 study on newborn mortality.
Jackson's dissent is hardly the first Supreme Court opinion to reference (mis)information found in an amicus brief, but it is arguably one of the clearest examples of why judges and policymakers should use caution when doing so. When it comes to affirmative action, these briefs can do more than just lead readers astray. They can also lobby against the American public's view on this issue.
Amici ("friends") in this case refer to individuals and groups who aren't parties in a case but who have a strong interest in the case's outcome. They file briefs to offer the justices expertise, insight, and any other relevant information with the hope of influencing their decision.
In the five cases in which the court ruled on affirmative action prior to Students for Fair Admissions, more than 350 amicus briefs were filed. In this case alone, amici submitted 93 briefs. This is in stark contrast to earlier decades. Amici averaged only one brief per case in the 1950s and only five briefs per case as recently as the 1990s.