Conflict Resolution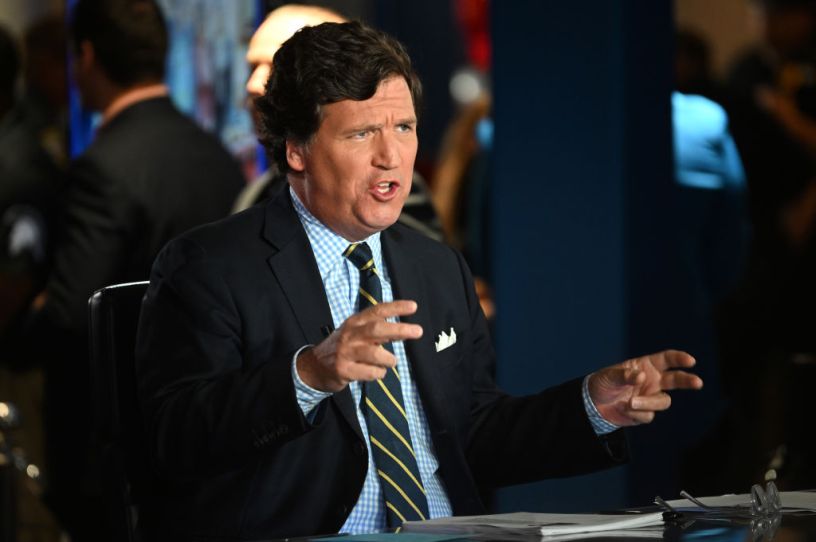 Tucker Carlson speaks at Seminole Hard Rock Hotel and Casino Hollywood on November 17, 2022, in Hollywood, Florida. (Photo by Jason Koerner/Getty Images)
The occasion of a Republican presidential forum being hosted by a propagandist for Russia seems like a fine time to revisit this newsletter from October, wondering which faction of the party would prevail on the question of funding Ukraine's war effort.
"The fact that a propagandist for Russia is hosting a Republican presidential forum seems like a clue to the answer," you might respond, fairly enough. But it isn't that simple.
In the nine months since I wrote that column, said commentator lost his prime-time perch at Fox News and now slums it on Twitter, interviewing accused rapists for the edification of "manosphere" incels. His diminished daily influence seems to have emboldened certain top Republicans in Congress to re-embrace their old hawkish selves, particularly the speaker of the House. Under Kevin McCarthy's leadership, no more than a token effort has been made by MAGA types to cancel military support for Ukraine.
In the upper chamber, meanwhile, backing for the war among Republican leaders remains as rock solid as you'd expect.