Gone Fishing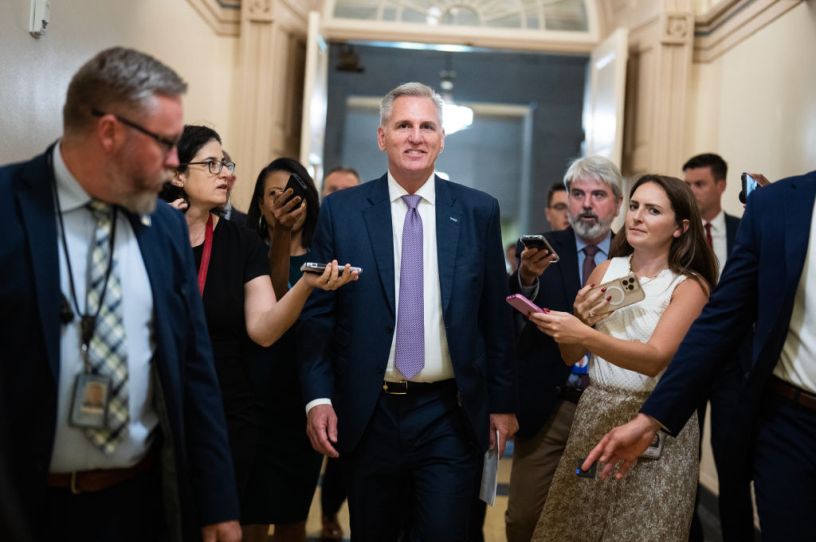 House Speaker Kevin McCarthy talks with reporters after a meeting of the House Republican Conference in the U.S. Capitol on Wednesday, September 13, 2023. (Tom Williams/CQ-Roll Call, Inc via Getty Images)
The problem with taking House Republicans' new impeachment inquiry seriously is that it requires taking House Republicans seriously.
That's hard. And not just for those of us who've grown hostile toward the party.
I was chatting a few days ago with relatives who watch Fox News avidly and was surprised when one commented that Kevin McCarthy's conference … doesn't seem to do much. In fairness, there's not much the conference can do legislatively while government is divided. But even by those low expectations, even to loyal viewers of a GOP propaganda outlet, it's begun to sink in that the new House majority appears less than deadly serious about formulating workable policy.
I thought of that on Wednesday morning as news trickled out of the speaker's meeting with his members about the impending government shutdown.
You're out of free articles
Create an account to unlock 1 more articles